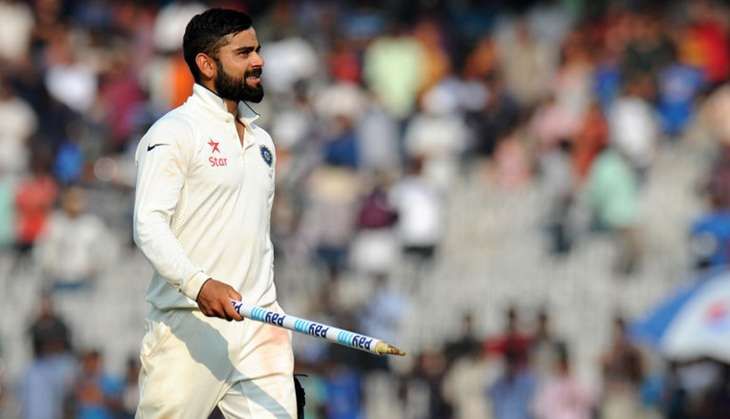 India skipper Virat Kohli today said captaining in all three formats of cricket is quite "surreal" and he never thought that this day would come in his life.
"It is quite surreal. I never thought this day is going to come to my life. When I came to the team, I was always looking to perform, get more opportunities and build solid consistent career and contribute to the team in winning games," said the prolific right-handed batsman.
Kohli, who was leading the Test side, was appointed as the ODI and T20 skipper last week, after country's most successful captain Mahendra Singh Dhoni stepped down from the position.
The Delhi batsman spoke to Mandira Bedi during a talk show after inaugurating Nitesh Hub Mall here.
The star player, while answering a question on how does it feel to be the skipper in all the three formats, said he never thought the path is going to lead this way.
"I feel everything is God sent. Anything happens to you, happens for a reason and happens at a right time in your life," he added.
It was under Kohli's leadership that the India U-19 team had clinched the colts World Cup in 2008.
The Delhi player said he has always been the captain to the team that played in junior levels.
"But being captain of India is whole different ball game all together. As they mention it, it is the hot seat in all different ways such as the attention, the praise, criticisms, all these things come along with it.
"But one thing comes along with this is the responsibility and that makes me a better cricketer and a better person as I learn about life through this experiences, so I take it as an opportunity," he explained.
Asked did captaincy come as a surprise, Kohli opined that he will not call it as a surprise and said as a player, he always wanted to give his inputs on the field and was constantly thinking about the game.
--PTI