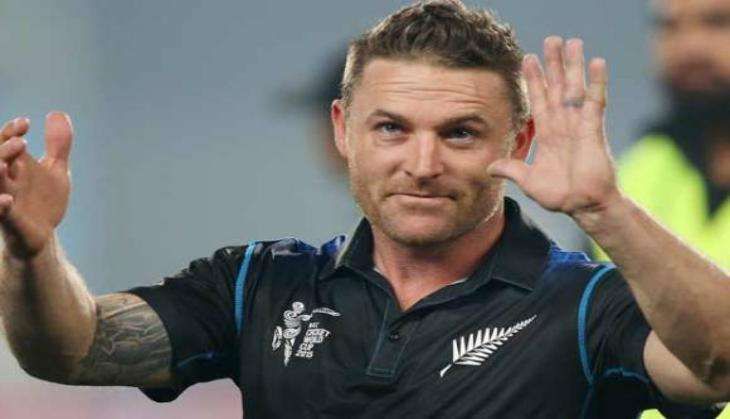 Former New Zealand skipper Brendon McCullum would be accompanying Prime Minister John Key during his visit to India next week.
Prime Minister Key is leading a high-level business and education delegation to India on Monday, which includes the executive chair of CricHQ - a cricket app and data company, which McCullum is an investor in.
It should be noted that this is not the first time that the New Zealand Prime Minister has used the prowess while visiting India. Earlier in 2011, Key took former Black Caps captain Stephen Fleming alongside him.
As a free-trade agreement (FTA) between the two countries is in the pipeline, New Zealand would be looking to further cement their relationship with India.
"We're very keen to progress a free-trade agreement - we're both members of RCEP (Regional Comprehensive Economic Partnership) so that's one way home, but maybe a quicker and easier way might be a bilateral deal," stuff.co.nz quoted the New Zealand Prime Minister as saying.
"It's a discussion point that we've got. It's a little less about whether there could be an FTA and a little more about what the quality of the FTA would look like," he added.
In New Delhi, Prime Minister Key will meet with his Indian counterpart Narendra Modi and President Pranab Mukherjee.
"India is a key partner for New Zealand. It is a leading source of skilled migrants, international students and tourists, and in the five years since I last visited our two-way trade has grown by 41 per cent to USD 2.4 billion," Key said.
"The India-New Zealand relationship will only continue to grow, and this visit will help drive New Zealand's political and commercial partnership with the world's third-largest economy," he added.
(ANI)