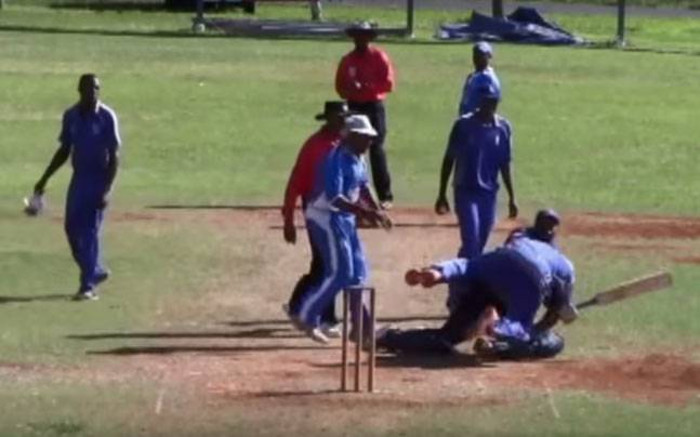 While sledging and on-field heated exchanges have often challenged the laws and spirit of cricket, an ugly brawl during a domestic match in Bermuda has marred the so-called gentlemen's game.
Bermuda cricketer Jason Anderson has been handed a life ban after he provoked Willow Cuts Cricket Club batsman George O'Brien, who has also been suspended for six matches following a physical altercation in the middle of the cricket pitch.
The Bermuda Cricket Board reviewed the video footage and found Anderson guilty of a Level 4 Breach of the Code of Conduct. On the other hand, O'Brien was charged with a Level 3 Breach of Conduct.
The incident occurred on 12 September when Cleveland County Cricket Club and Willow Cuts Cricket Club were playing in a domestic game in Bermuda. Anderson, who has represented Bermuda 14 times, was keeping wickets at the time of the incident.
During the overs, Anderson remonstrated O'Brien which led to a verbal exchange between the two. As O'Brien walked towards the non-striker's end, Anderson followed him before slapping the Willow Cuts Cricket Club batsman on the back of his head.
In response, O'Brien wildly swung his bat at Anderson as the duo wrestled each other to the ground. Even after the Bermuda players intervened to diffuse the tension, Anderson landed a kick on O'Brien who was lying on the ground.
Anderson, who represented Cleveland County Cricket Club, was asked to leave the field by the club president Carlton Smith. The match resumed after the incident and Cleveland County won by 72 runs.