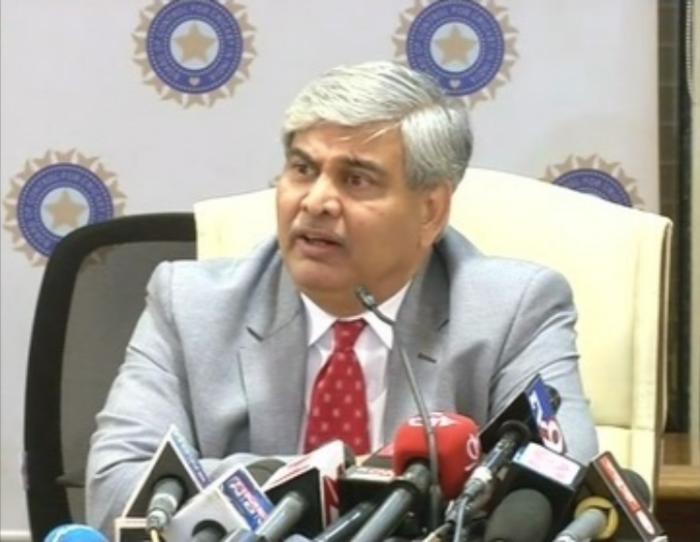 BCCI's President Shashank Manohar on Monday admitted that there is an immediate need to clean up the cricket administration system and promised to manage the affairs of the board in the most transparent manner.
"We would clean up the systems and we would try to run this board in the most transparent fashion. We have done at present whatever we could and the other things would be put in place in short while from now," Manohar told media here.
"The board has also decided to have people appointed in the board who are professional so that the board could be managed professionally," Manohar said.
"With regard to the conflict of interest, there is no change. With regard to the amendment, with regard to one clause that on the IPL governing council whether we should have three independent persons from outside that was deferred because people wanted to further elaborate on the issue , the rest everything was accepted," he said.
Speaking on the two new teams for the ninth edition of IPL, Manohar said, "We are going to have a draft auction as far as the two teams are concerned. And we would be allowing five players each to book with bidders"
The 58-year-old also expressed his views on the proposed series between India and Pakistan, which is scheduled to be held on December.
"To play with Pakistan we need the government's permission. Till they approve, we cannot do anything. Whatever will be the government's decision, will be board's decision," he said.
Meanwhile, BCCI honorary secretary Anurag Thakur confirmed that Manohar will replace N. Srinivasan as the new ICC president.
"The BCCI's representative to the ICC will be Shashank Manohar and being the virtue of the board representative in the ICC, he will take over as the ICC chairman," said Thakur.
Earlier, the BCCI had decided at its 85th annual general meeting being held here today, to recommend to the International Cricket Council ( ICC) that it remove N. Srinivasan from the post of chairman with immediate effect.
Roger Binny was also removed as national selector on grounds of conflict of interest, as his son, Stuart is playing for India, and cricket director of the national team Ravi Shastri has also been removed from the Indian Premier League (IPL) Governing Council.
Reflecting views on Roger's removal, Manohar stressed,"As I said the perception has to change. I said there should not be injustice to Stuart Binny also. If he is a deserving player he should not get flak from media that because he is Roger Binny's son he is playing. We can't destroy his career also,"
The BCCI has already confirmed that the two suspended franchises Chennai Super King and Rajasthan Royals will not face termination and had said that two new teams will replace them in the ninth edition of the IPL tournament.
-ANI