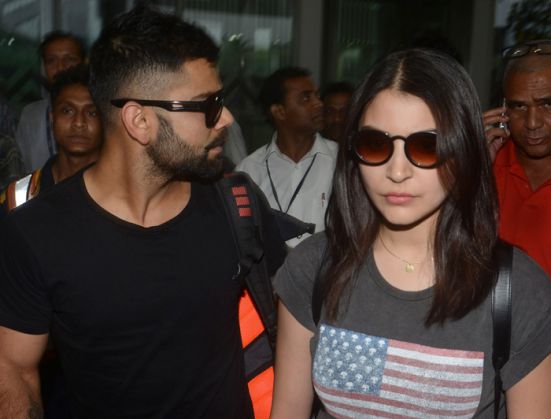 The Board of Control for Cricket in India (BCCI) has prohibited the wives and girlfriends (WAGs) of the Indian cricketers from accompanying them on the upcoming tour of Sri Lanka. Virat Kohli-led Indian cricket team will fly to Colombo on 3 August to lock horns with the Lankan team in the three-match Test series starting from 12 August.
The Indian cricketers have enjoyed a month-long break since their recent forgettable tour of Bangladesh. And, the Indian cricket board feels that the old protocol of not allowing partners on tours should be implemented since the players have spent considerable time at home.
"Most of the players on tour are just coming off a month-long break where they had enough time to spend with their families. And we've decided that their wives will not be allowed on tour," a top BCCI official told the Indian Express, confirming the board's decision.
Indian Test captain Virat Kohli and his girlfriend Bollywood actress Anushka Sharma have been in the headlines during the team's recent tours and it seems that the BCCI wants the cricketers to focus on the game.
Going to the island nation, Team India will be without a head coach and the reports suggest that their team director Ravi Shastri will also miss out on the early part of the upcoming tour. Shastri will not be able to join the Indian team till the eve of the 1st Test in Galle, starting from 12 August, due to his media commitments.