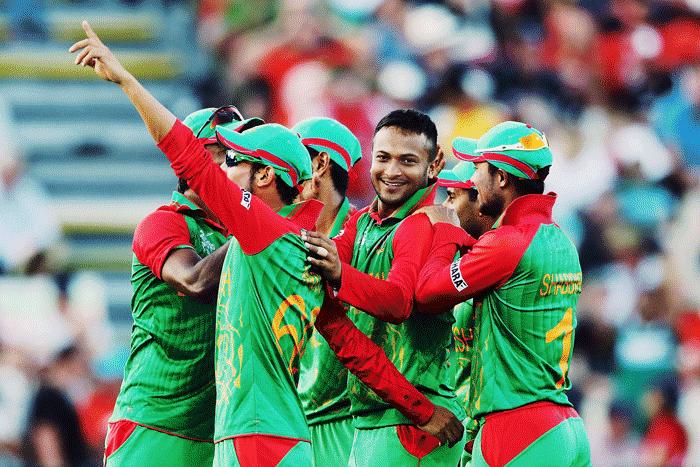 Bangladesh have secured themselves a 2017 Champions Trophy berth, which will be hosted by England from 1 to 18 June. This will be the first time they are participating in the tournament since 2006.
Bangladesh have replaced the West Indies, which finished outside the top eight in ninth position, in the ICC ODI Team Rankings on the 30 September 2015 cut-off date.
The eight sides to play in the short and sharp, nation-versus-nation ICC Champions Trophy 2017 are (in rankings order): world champion Australia, title holder India, 1998 winner South Africa, 2000 champion New Zealand, 2002 co-winner Sri Lanka, host England, Bangladesh and Pakistan.
Bangladesh's last participation in the ICC Champions Trophy was in India, when it featured in the qualifying round. It lost to Sri Lanka (by 37 runs) and the West Indies (by 10 wickets). Its only victory was against Zimbabwe by 101 runs.
Since the ICC Cricket World Cup 2015, Bangladesh cricket have been on a high and have produced very strong performances. They won ODI series against Pakistan, India and South Africa, which have helped them jump from ninth to seventh in the ICC ODI Team Rankings.
The ICC Champions Trophy 2017 will be a 15-match tournament, with teams split into two groups of four, with the top two teams in each group progressing to the semi-finals. The groups and the schedule for the ICC Champions Trophy will be announced in due course.
With the sides for the ICC Champions Trophy 2017 now confirmed, the next important qualification date in the diaries of the 12 teams on the ICC ODI Team Rankings will be 30 September 2017.
-ANI