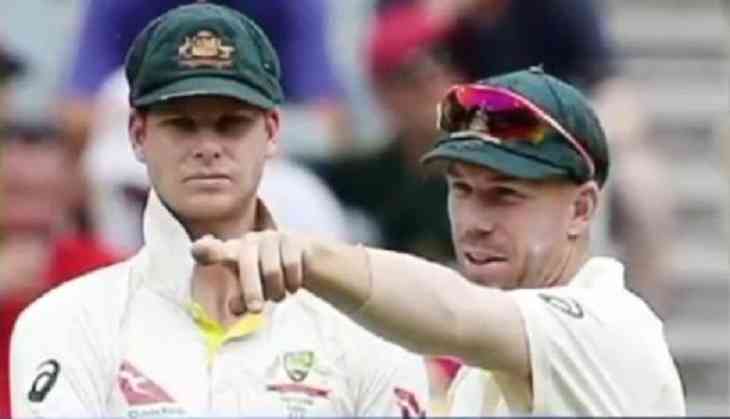 The Australian cricket teams ball-tampering scandal has turned all eyes on them and flood of the outrages of the people on the team for cheating during the Test against South Africa. According, to report the Cricket Australia has completed the investigating into the ball tampering scandal.
The former Australian skipper Steve Smith and deputy David Warner has been banned for one-years. The Australian opener Cameron Bancroft has been banned for 9 months.
Delivering the verdict, match referee Andy Pycroft said: "To carry a foreign object on to the field of play with the intention of changing the condition of the ball to gain an unfair advantage over your opponent is against not only the Laws, but the Spirit of the game as well."
"That said, I acknowledge that Cameron has accepted responsibility for his actions by pleading guilty to the charge and apologising publicly. As a young player starting out in international cricket, I hope the lessons learned from this episode will strongly influence the way he plays the game during the rest of his career."
The Cricket Australia was investigating the ball tampering scandal plotted by the Australian team. James Sutherland has earlier announced that the troika of Steve Smith, David Warner and Cameron Bancroft were sent back home on Wednesday.
Steve Smith and David Warner banned for one year; Cameron Bancroft banned for nine months: Cricket Australia #BallTamperingRow pic.twitter.com/JLxttF2Xf9

— ANI (@ANI) March 28, 2018
The Australian opener Cameron Bancroft was caught red-handed on Tv cameras. Following ball-tampering scandal Australian skipper Steve Smith and David Warner stepped down as the captain and vice-captain of the team.
Also read: IPL 2018: BCCI claims that Steve Smith and David Warner will be out of the tournament if Cricket