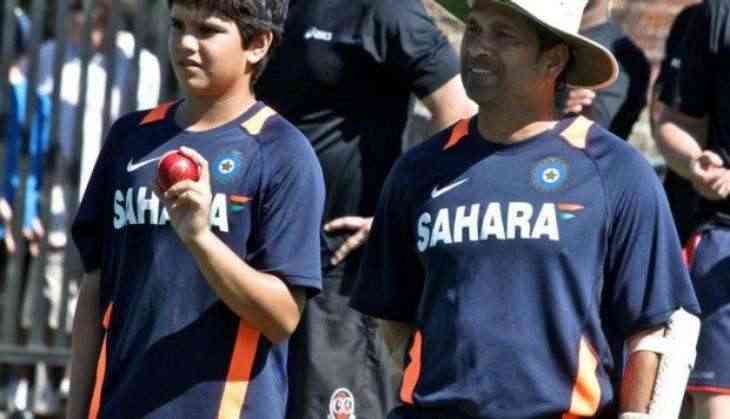 Former Indian batsman Sachin Tendulkar, who is among the world's greatest batsmen, has retired from cricket, but his son Arjun Tendulkar is emerging as a great cricketer. Arjun took five wickets in the second inning against Railways while bowling in the Under-19 Cooch Bihar Trophy Inter State Cricket Tournament.
In the match played at Mumbai's Kandivali Gymkhana ground, driving on Yashasvi Jaiswal's 218 runs, Mumbai managed to score 389 runs in their first inning. But after Mumbai's inning, Railways could only managed to score 150 runs.
In the first innings of Mumbai, Abhimanyu Vashisht took the maximum 8 wickets, after which Mumbai gavce follow on to Railways team. Again, in the second innings, Arjun Tendulkar Vanished the batting order of the Railways.
Arjun took five for 44 runs in 11 overs. Thanks to Arjun's bowling, Mumbai have managed to beat the Railways by an innings and 103 runs. Arjun Tendulkar is taller than his father Sachin Tendulkar and it seems that in future, it indicates that Arjun could be a good fast bowler in coming years.