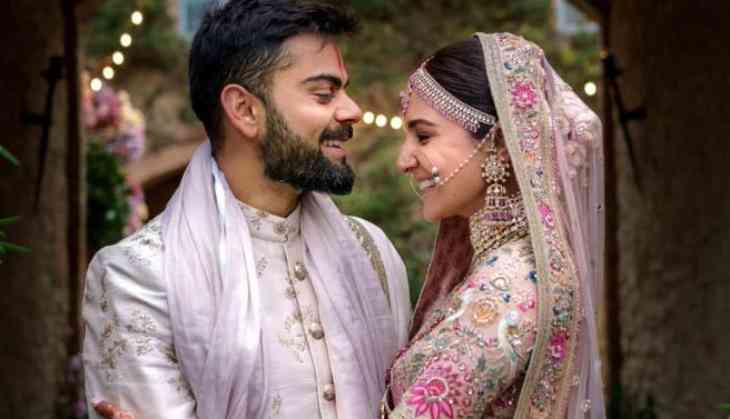 Speaking about her secret wedding to Indian cricket team captain Virat Kohli, Anushka Sharma revealed they used fake names to maintain privacy. "We even used fake names while talking to the caterer; I think Virat's was Rahul," she added. Anushka further said, "I wanted it to be about Virat and me marrying each other, and not this big celebrity wedding."
They had a welcome lunch, a sangeet and engagement on the first day. The second day was followed by a colorful Mehendi and a beautiful bonfire family program at night. The rains had led to a karaoke wherein everyone present participated in singing. The third day was the grand finale, the big fat Indian wedding wherein Virat Kohli and Anushka Sharma got hitched.
Indian captain Virat Kohli and his sweetheart, actress Anushka Sharma tied the knot on December 11, 2017, in a private ceremony in Tuscany, Italy.
"Today we have promised each other to be bound in love forever. We are truly blessed to share the news with you. This beautiful day will be made more special with the love and support of our family of fans & well wishers. Thank you for being such an important part of our journey," Anushka Sharma said after their wedding.
Indian skipper Virat Kohli is currently busy with the five-match ODI series against Australia. India are currently 1-0 up in the series after they won the first ODI by six wickets in Hyderabad. The second ODI will be played on March 5 at Vidarbha Cricket Stadium in Nagpur.