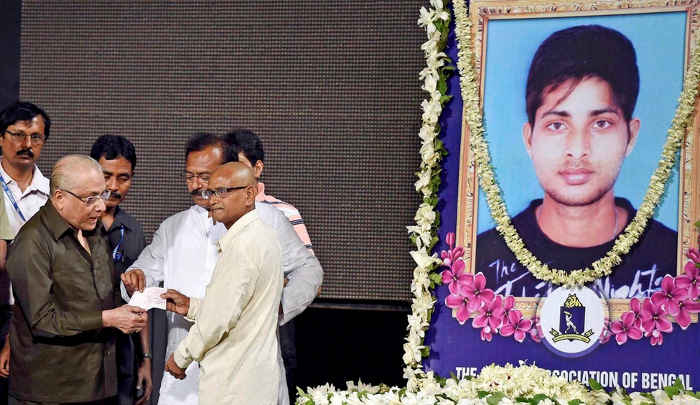 Deceased Bengal U-19 captain Ankit Keshri's family will receive a compensation of Rs 25 lakh from BCCI's insurance company as the aforesaid amount has been cleared.
CAB secretary Subir Ganguly revealed that they have received intimation from the BCCI that the cheque issued by the insurance company will arrive at the CAB headquarters in couple of days' time.
"Since Ankit played Cooch Behar Trophy for Bengal, he came under the insurance cover that BCCI has for all players who have participated in board's affiliated tournaments. The maximum claim for on-field death is Rs 25 lakh," CAB joint secretary Subir Ganguly said on 4 September.
"On behalf of CAB, we had appealed to the BCCI to pursue the case with the insurance company. We are thankful that the BCCI had pursued the case and insurance company has released the compensation amount. The moment we receive the cheque, we would hand it over to Ankit's family," said Ganguly.
-PTI