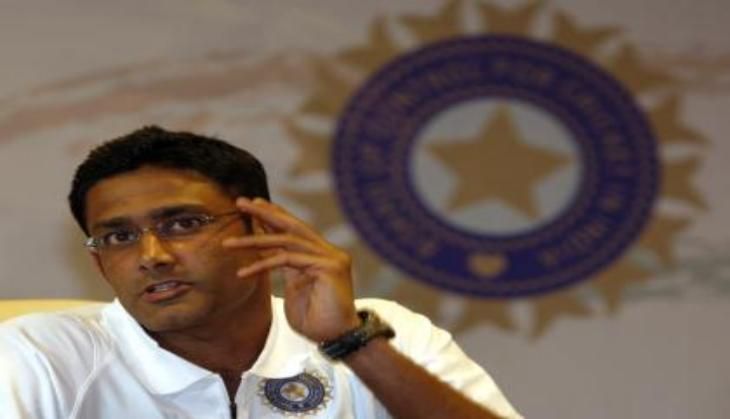 Former Indian skipper Anil Kumble has been re-appointed as the Chairman of the ICC cricket committee for a three-year term that will keep him at the helm until 2018.
Meanwhile, former India captain Rahul Dravid and ex-Sri Lanka captain Mahela Jayawardena have been appointed to the ICC Cricket Committee, adding even more cricketing experience to the list of eminent people already on the committee.
Dravid and Jayawardena have played 1,161 international matches between them from 1996 to 2015, and each has been appointed for a three-year term. They will attend their first meeting at Lord's on 31 May and 1 June, three weeks before the ICC Annual Conference takes place in Edinburgh, Scotland.
Dravid, along with former Australia off-spinner and ex-Chief Executive of Federation of International Cricketers' Association (FICA), Tim May, have been elected by the current Test captains as current player representatives, replacing former Sri Lanka captain Kumar Sangakkara, who has completed his final three-year term, and Laxman Sivaramakrishnan, who has completed his three-year term. Jayawardena has been appointed as a past player representative and takes over from former Australia captain Mark Taylor, who has also completed his final three-year term.
Richard Kettleborough, three-time ICC Umpire of the Year, has been appointed as umpires' representative in the committee and replaces Steve Davis, who retired last year.
The ICC Cricket Committee is representative of all stakeholders in the modern game, including players, umpires and the media. It is empowered to make recommendations on cricket playing issues to the Chief Executives' Committee (CEC) and, if the matter is a policy matter, the ICC Board for approval.
ANI