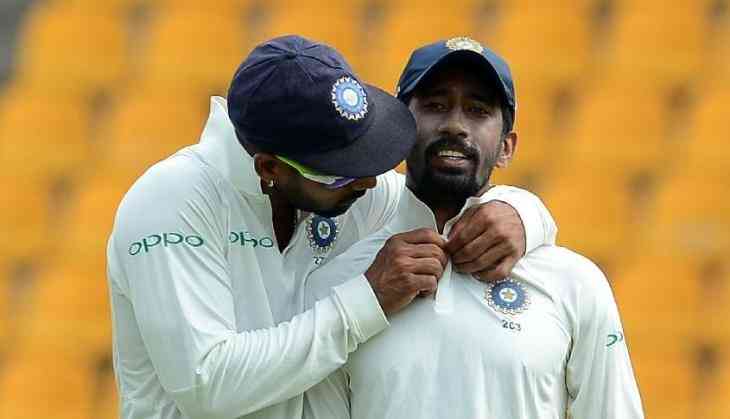 BCCI called up Indian Cricketer Dinesh Karthik as the replacement for injured wicket-keeper Wriddhiman Shah for the one-off historic test against Afghanistan commencing from 14th june in Bengaluru. After 8 years Karthik returns to Indian Test Squad definately make the big differnce.
For Dinesh Karthik England was the successful and surprising tour when he played Test cricket in England in 2007. He had three half-centuries first 60 at Lord's, second 77 at Nottingham and third 91 at the Oval to his name.
India's @Wriddhipops is a doubt for the upcoming Test against Afghanistan - who do you think should keep wicket in his place if he misses out?https://t.co/iHm20S2fnX pic.twitter.com/TdscoF1F2d

— ICC (@ICC) June 2, 2018
According to sources, MSK Prasad and Co are focussing on the England tour, where Dinesh Karthik could perform well in the longest format also.
"I am always open to the challenge of dual responsibility. I have been training hard and will take up the role if the team demands the same," KL Rahul, who is also a wicket-keeper, said.
Karthik had played last test game in 2010 against Bangladesh. He had a stunning first-class record with 27 tons and over 9000 runs. In 23 Tests , he has scored 1000 runs with a hundred and seven half-centuries for India.
Also Read : Steve Smith Happy Birthday : How Smith's maiden century restricted India to win Cricket World Cup 2015, watch video