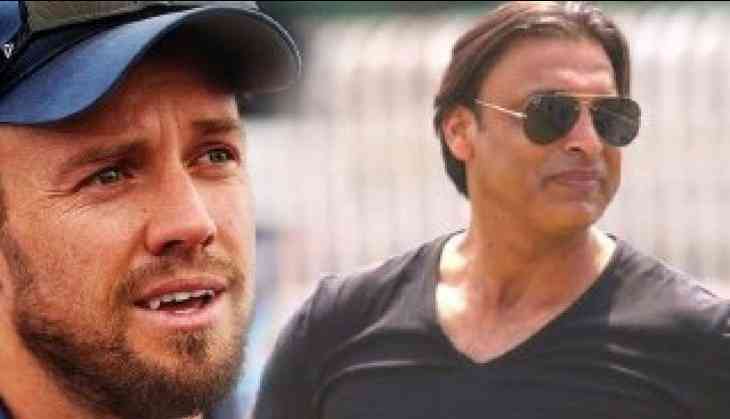 AB de Villiers made headlines in the middle of World Cup 2019 after an ESPN report revealed that the former Proteas had offered to play for the team but the management rejected his proposal as it would have been unfair to the younger player who worked hard to get into the team. The debate was fired up again after South Africa lost three back to back matches in the tournament and Cricket South Africa's moralistic stand was being questioned.
Former Pakistan cricket Shoaib Akhtar slammed the former South Africa cricketer for prioritising money over the country. Akhtar released a video days after the issue came under light and criticised AB de Villiers for playing franchise cricket for money and ignoring his country.
Akhtar was dancing to a different tune when he featured on another channel with former South Africa cricketer Lance Klusener as one of the panelists. Akhtar said, "Common, she served at his best efforts. He deserves a chance to make a good comeback and a good exit. What if he needed money? He was broken after the 2015 World Cup. Why doesn't he deserve a chance? What he has done for South Africa? Do you forget all of that all of a sudden?"
Ab de Villiers announced his retirement from international cricket one year ago. De Villiers, however, plays for different franchises in league cricket. He is the member of Royal Challengers Bangalore in the Indian Premier League.
Also read: Sania Mirza reacts to TV ads by India and Pakistan ahead of their World Cup clash