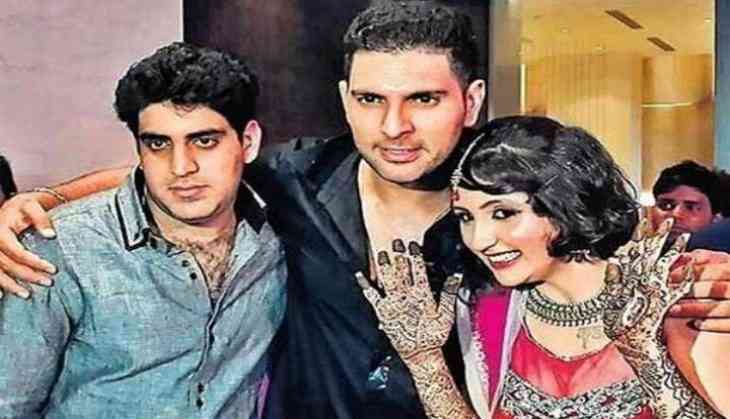 Chandigarh District court framed charges against Yuvraj Singh's sister-in-law, Akanksha Sharma. Yuvraj's mother Shabnam Singh filed a defamation suit against her over defaming her family. Akanksha was married to Yuvraj's brother Zoraver Singh as per Sikh rituals on 22 February, 2014.
The charges against Akanksha Sharma have been framed under Section 499 (defamation) read with Section 500 (punishment for defamation) of Indian Penal Code by the court of Harjot Singh Gill, JMIC (Judicial Magistrate First Class). The matter is scheduled for hearing on May 28.
Shabnam Singh accused Akanksha of defaming her family in a reality television show Bigg Boss. In the show she said that she was asked for dowry and when she did not give she was subjected to torture by her mother-in-law. Shabnam also alleged that Akanksha spoke to media channels about her marriage and alleged torture.
The complaint also stated that the accuse was a drug addict and there was indifference between her son Zoraver and Akanksha. Shabnam further alleged that Akanksha's parents dis not tell her about her addiction but even then she gave every possible support by counseling her and tried to persuade her to quit drugs.
Akanksha later appeared on another reality television show 'MTV Ace of Space' with her boyfriend. The show was hosted by former Bigg Boss contestant Vikas Gupta.
Also read: Watch: MS Dhoni loses his 'cool' after Deepak Chahar misses an easy catch