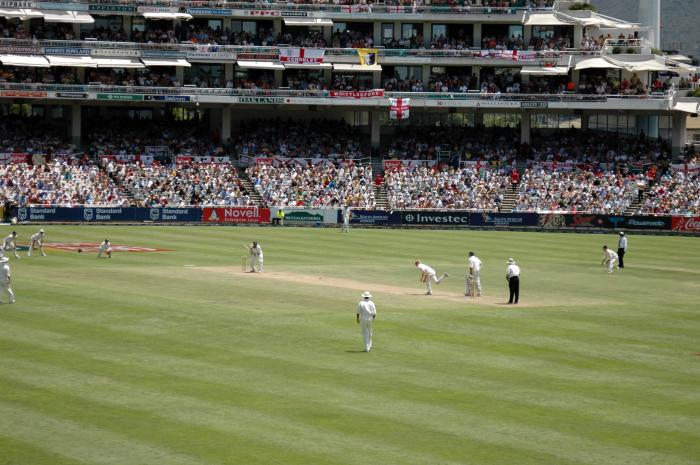 Justice Lodha Committee's recommendation to legalise betting in cricket has received mixed responses in India, so far. While many legal experts and stakeholders of the sport have called for the recommendation to be implemented, the public response has not been as welcoming.
While betting remains an illegal activity in India, it is a multi-billion dollar industry, having witnessed significant growth in recent years through underground betting syndicates. India is not alone in this regard. In fact, the total worth of the global betting market is said to be as high as 4 trillion USD.
However, there are quite a few countries which have managed to bring in checks in illegal betting syndicates through legalisation of betting. Here is a look at five cricket playing nations where the activity is legal:
Australians love gambling. Over 80 per cent of Australian adults engage in some form of gambling, the highest rate in the world. In 1998, when the gambling industry was still growing, the state earned a staggering revenue of 3.8 billion dollars from gambling.
Sports betting enjoys great popularity as well. Cricket Australia (CA) closely monitors betting activities in cricket, while there are a number of laws at the provincial level to regulate the industry. Australia, surprisingly, does not levy tax on the winnings of gamblers. The tax revenues come from gambling operators instead.
The Gambling Act of 2005 regulates sports betting in the United Kingdom. It applies to all individuals involved in gambling in the country. However, the England and Wales Cricket Board (ECB) also has a set of rules specifically for the stakeholders of cricket.
The UK Act classifies gambling into two broad categories: legal and illegal. This has been done in order to prevent cheating and manipulation. There is also a Gambling Commission to look after corrupt gambling practices in the country.
South Africa had, for a long period of time, placed a ban on betting in sports, but that changed when the National Gambling Act 7 of 2004 came into effect. It governs all the gambling activities in South Africa, and defines gambling as 'placing or accepting a bet or wager'.
Similar to the laws in UK, the South African law also clearly demarcates between what constitutes legal and illegal betting. However, no individual can work in the gambling industry without acquiring a license, either a national or provincial one.
When it comes to cricket, Cricket South Africa has its own rules and regulations to govern betting in cricket.
Sports betting in Sri Lanka is yet to truly blossom into a big money-making industry, but it has witnessed steady growth since gambling was legalised in the island nation in 2010. The main attractions are horse racing and cricket.
Compared to the British, Australian and South African industries, betting in cricket is still in its infancy, and most bookmakers offer betting opportunities during the national team's matches and the Indian Premier League (IPL) games.
The Department of Internal Affairs is the monitoring authority on gambling in New Zealand. Unlike neighbours Australia, the sports betting market in New Zealand is extremely small, and as such, cricket betting is yet to truly grow into a well-structured sector.
The Gambling Act of 2003 lays down the rules and regulation for gambling in the country. It is basically an integration of the Casino Control Act of 1990 and the Gaming and Lotteries Act of 1977, which were the country's main legislations related to gambling before 2003.