Why we love to hate Vijay Mallya and don't care about other wilful defaulters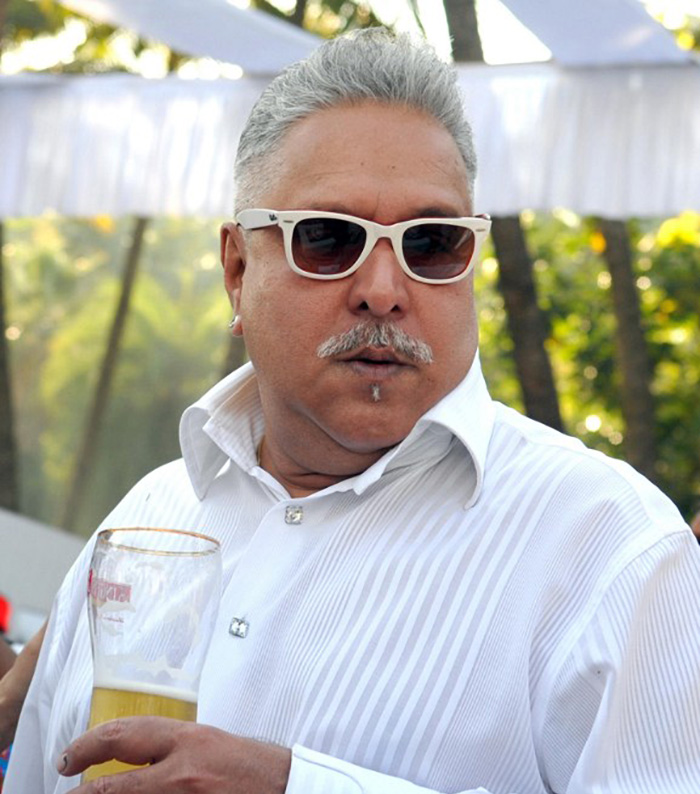 The poster boy of bad loans in the Indian banking sector had one grudge against the media and the banking sector. That he was being made a scapegoat to save thousands of other businessmen who owed much more than him to the Indian banking sector.
Realising that the government was coming under public pressure and could be forced to crack the whip on him, Mallya took a flight to London, raising questions over Indian investigative agencies' intent to book the loan defaulter for his alleged act of siphoning off the public money.
Also read - Liquor baron Vijay Mallya flees to London. Can India get him extradited?
Only one wilful defaulter matters
But now, a new list is out. There are as many as 5,275 willful defaulters in the country and they owe a combined 56,521 crore to Indian banks.
In front of these huge numbers, Mallya's debt looks miniscule. A part of this list was made public way back in 2013. But only Mallya's name made headlines. o attempts were made to know the real people behind these other companies.
Will these wilful defaulters face the kind of public pressure that Mallya faced? It's highly unlikely.
The simple reason is, Mallya was a big figure in the public eye and people for so long envied his eye-catching lifestyle.
Mallya was the product of a corrupt system that most of us would love to be a part of. We choose to criticize it only when it goes downhill and exposes its finiteness.
This system helps the rich become richer and never loose their personal wealth even if their business model fails.
Why we never went after Vijay Mallya
But the question is, why didn't we chase him before while he was still in India?
It is because, we all loved Mallya's calender girls and his post IPL match parties.
When the going was great for Mallya, we transformed our jealousy towards him into our appreciation of him and tried to experience a hedonist's king-size lifestyle through his eyes.
Alas! He failed. Not just himself but all of us admirers as well. We have been told that such grandeur must come to an end someday.
So we punished him, for shattering our dream.
Also read -
King on the run: did Vijay Mallya leave India without repaying his debts?
The Indian dream shattered
But what about those other 5,000 plus 'wilful defaulters'? Who knows, there could be 10,000 more of them out there. Ideally speaking, they too, indulged in the same crime as per the definition of Reserve Bank of India.
RBI says, a wilful defaulter is an entity that owes a bank upwards of Rs 25 lakh, and has diverted the funds for purposes other than those for which the loan was sanctioned.
So, these 5,000 plus wilful defaulters never meant to service their debt. They too, have diverted their funds to other activities.
Here's a sample of some of the names at the top of the wilful defaulters list: Zoom Developers Pvt Ltd, Winsome Diamond Jewellery Ltd, Beta Napthol, Forever Precious Jewellery ad Diamonds Ltd.
Have you ever heard of these names? Do they spark any envy?
Did the directors and promoters of these companies do something you've always dreamed of doing?
No! These are unknown names for the common man as well as the media.
They have made it to the news because some journalists in the process of breaking stories got this data and put this up on their website.
Will these wilful defaulters face the kind of public pressure that Mallya faced? It's highly unlikely
But TV Channels will not find TRPs from these statistics.
This means that the promoters of these companies can breathe easy.
Even though finance minister Arun Jaitley has said that no money would be written off the balance sheets of the banks and every penny would be recovered from these defaulters, we all know the difference between rhetoric and reality.
Jaitley had said the same thing about those holding black money abroad. All he got was just a little above Rs 3,770, crore out of 80 lakh crore promised at the time of elections.
People of India forgot the promise of getting Rs 15 lakh in every citizens account.
But who cares, we need another Mallya to mesmerise us. Till than, we can revel in Mallya's tweets that he will keep writing, to keep us entertained as well as agitated, about our costly dream of living a hedonist's life.
Edited by Sahil Bhalla
More in Catch - Rogue MP! Mallya's membership comes back to haunt Upper House
Vijay Mallya goes on Twitter rant: Slams Arnab Goswami, evokes MP status
Vijay Mallya should have cut his coat according to his cloth. Here's why