Uber to sell Southeast Asia business to Singapore-based rival Grab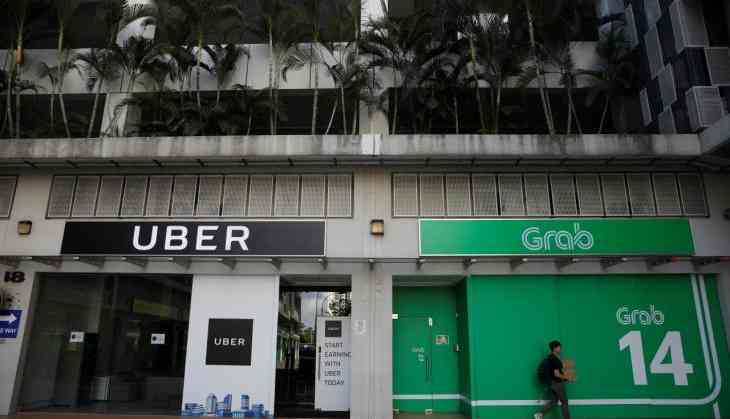 Uber's CEO Dara Khosrowshahi is planning to sell its business in Southeast Asia to a Singapore-based regional rival Grab, the companies said in a statement on Monday.
Uber was facing serious competition in Asia, as well as continuous loss in Europeans it lost $4.5 billion. Uber is planning for a potential initial public offering in 2019, they will soon merge ride-hailing and food delivery business to its rival Grab.

Grab, is Uber's biggest Singapore-based regional rival and the deal between both the companies is industry's first big consolidation in Southeast Asia. Uber is planning to acquire a 27.5 percent stake in Grab and Uber CEO Dara Khosrowshahi will join the firm's board.
Also Read: New Wealth of Nations review: Data delight, debatable prognosis of the future

Uber's CEO wrote emails to Uber employees, Uber was not on a consolidation path. Around 500 Uber employees in Southeast Asia would move over to Grab. Also, a spokesman said there would be no layoffs.

Last month, Bloomberg outlined that the deal will mark Uber's operational exit from yet another major market and hands a victory to Grab as it battles local competitor Go-Jek.

Grab will soon expand its food delivery business GrabFood, the service is already available in Indonesia and Thailand — to Singapore and Malaysia after merging with Uber Eats.

Uber is giving another two weeks time to the existing drivers to move onto the Grab platform, while the Uber Eats app will continue till end of May.

A few months back, Uber sold its China business to ride-sharing rival Didi Chuxing and merged its operations in Russia and neighboring countries with local tech company Yandex.

Khosrowshahi wrote, "It is fair to ask whether consolidation is now the strategy of the day, given this is the third deal of its kind, from China to Russia and now Southeast Asia. The answer is no. He also added, "One of the potential dangers of our global strategy is that we take on too many battles across too many fronts and with too many competitors."

A few days back, Japan's SoftBank Group Corp made a multi-billion dollar investment in Uber. They were main investors in several other ride-hailing firms including Grab, China's Didi Chuxing, and India's Ola.

Grab, started its taxi-hailing app in Kuala Lumpur in 2012, became the region's dominant ride-hailing service in past years with $4 billion raised from investors. The company has more than 86 million mobile app downloads, currently offers services in more than 190 cities across Singapore, Indonesia, the Philippines, Malaysia, Thailand, Vietnam, Myanmar, and Cambodia.


Also Read: Tata Steel emerges as highest bidder to acquire assets of Bhushan Steel