Swinging Bitcoin: Why everything you were told about cryptocurrency boom was exaggerated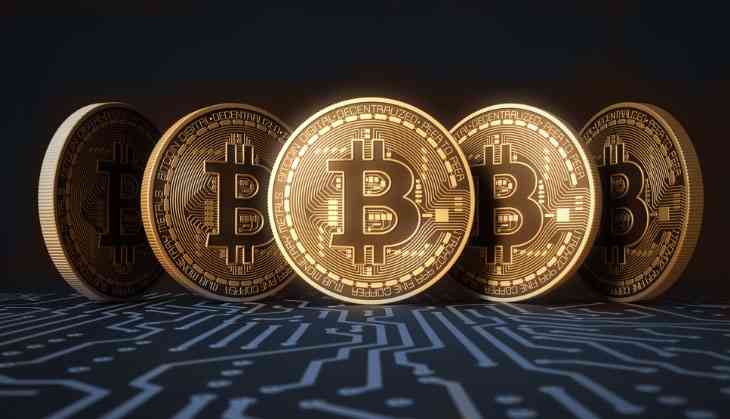 Bitcoin has been making investors crazy for the last one year. Its price crossed $19,000 a piece in 2017 with a return of close to 1900 per cent within a year, before falling 69 per cent this month to $5,922 each. There is an uptick again: the value has risen by 53 per cent to $9,069 (nearly Rs 5.8 lakh) within a week.
Last December, when Bitcoin touched unimaginable heights, many experts gave lofty advice to investors, making them believe that there was no stopping this digital currency as the whole world was set to move towards cryptocurrencies in the coming years.
Many people, in India and elsewhere, became overnight gamblers in this value of Bitcoin, believing they will make easy money in the coming months before exiting.
However, those who purchased the cryptocurrency at the peak of above $19,000 mark, are likely to be at a loss for a long time. Even now some analyst say that its price is set to recover fast and is likely to touch new highs very soon. But before acting on such advice, remember the adage "once bitten twice shy".
While nobody dislikes the idea of earning good returns on investments at the shortest possible time, it is important to remember that there are no free lunches. The rise in the value of Bitcoin last year was not because of its intrinsic value.
Through market reports and perception building, normal people were made to believe that if they purchased Bitcoins, someone would buy it from them at a higher rate tomorrow.
Bitcoin is a currency created in 2009 by someone with the pseudonym Satoshi Nakamoto. The value of any currency is dependent on its usability and purchasing power in the market.
So far, the currency has limited usage in areas like hotel booking, shopping furniture and purchasing video games, therefore the rise in its value was not commensurate with its real world utility.
Many experts went on to argue that the block chain revolution in the world will stop pilferage of subsidies and generation of black money leading to end of poverty. Some said the governments in the world will have less power as cryptocurrencies can function without the help of central banks and law enforcing bodies.
All such arguments are not only flawed but betray the vested interests of different parties. For those investing in Bitcoins or any other blockchain based currencies it is important to understand that the value of any asset in the financial world is based on its acceptability, ease of tradability and acceptance by the governments.
At present many governments, including India and China have rejected the idea of Bitcoin or other cryptocurrencies. Therefore, those who invest in them become vulnerable to market frauds.
Moreover, there are so many cryptocurrencies in the world that it is not possible to know today which of them will become acceptable in large parts of the global economy.
All these unknown terrains about the blockchain revolution in the world of currencies leave the investors vulnerable to loss on their investments. While the trade in cryptocurrencies including Bitcoins will continue in future, it is difficult to imagine these assets becoming part of the mainstream financial world. And the talk of addressing World poverty with it, looks just like a hogwash at the moment.