Surge pricing: how Kejriwal govt's diktat can kill Ola and Uber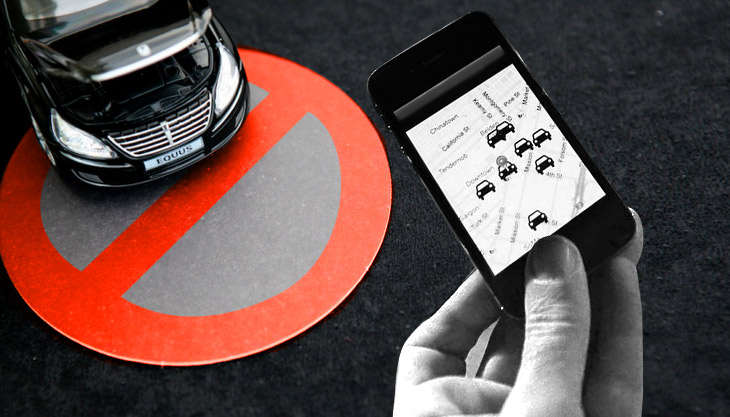 The decision
Arvind Kejriwal\'s Delhi government has said no to Ola and Uber\'s surge pricing
While the ban was initially to be valid till the end of the Odd-Even scheme on 30 April, the govt now wants to make it permanent
The impact
Surge pricing is how taxi aggregators like Ola and Uber make their money
If it is removed, they\'ll probably have to go the Meru way and introduce high constant rates
More in the story
The Ola/Uber business model explained - how do they provide such cheap rides?
Why are Indians still averse to travelling by AC cabs and paying full price?
Arvind Kejriwal's Delhi government has said that cab aggregators Ola and Uber cannot use the surge price model even after Odd-Even comes to an end.
Moreover, it also wants to decide the price band within which Ola and Uber would have to operate. Karnataka has put a cap on prices at Rs 18.5 per km, which means the surge can't go beyond that limit.
The decision has been taken after customers complained that Ola and Uber were charging four to five times the normal price under their surge price system, and were taking advantage customers' necessity.
Can Ola/Uber model work in long run?
There are two things to consider in this situation.
First, that Indian governments (states as well as Centre) love to regulate the private sector, even if it has come up without any kind of support from them.
Ola and Uber came up on technology that had nothing to do with government support. They created a user base through a system of discounts, and the government had no role to play.
Second, it's questionable whether the Ola and Uber models are made for a country like India. The model is simple - offer people air-conditioned taxi rides at dirt cheap prices and make them used to the comfort. And once they're hooked, make up for the discounted rides through surge pricing.
The question, really, is: are Indians ready to pay the actual cost of an AC taxi ride?
A cab from a local taxi stand charges anything between Rs 9-18 per km, depending on the vehicle. But most people opt for these only when they have to travel inter-city.
Then there are the likes of Meru Cabs and Easy Cabs, which charge Rs 23-25 per km but without any surge pricing.
Over the last couple of years, the Ola and Uber model has been successful, simply because more and more people are willing to use taxis for local travel because of the comfort and the low rates. If one has to pay just Rs 20-50 more than an autorickshaw on a hot summer's day, that obviously will be the preferred option.
How do Ola and Uber earn?
The trick is to offer a customer five rides below operational cost, and then recover that cost in one ride through surge pricing. Customers may get irked with that one surge-priced ride, but will continue to ride the taxis for the other five cheap rides.
If the companies are forced to spread out that cost in a constant pricing model, it would be difficult to convince people to spend that kind of money.
One reason for this behaviour can be explained through India's low per capita income, which is an indicator of the living standards of the people of a country.
Indians still don't like to spend Rs 300-500 per ride on taxis. This is why most people who use taxis that charge above Rs 20 per km use the services only when they are travelling to the airport or railway station.
Essentially, the idea of comfort in India is either a personal car, or an auto that charges between Rs 60-150 for a medium-distance journey.
Going the Meru way?
The sheer number of people in India who can afford a taxi ride with a price of Rs 18-25 per km would be more or equal to the number of people who can afford Uber in higher per capita income countries like Brazil or Philippines.
However, that market has already been explored by Meru. Ola and Uber overshadowed it with their cheap rides, which provide an alternative to even autorickshaws.
The only way Ola and Uber can achieve economies of scale is by having more and more number of drivers working for them, and make their services available in any part of the city within the shortest possible time.
This kind of network requires incentives for the drivers. Because unlike Meru Cabs, which owns the taxis and pays a monthly salary to its drivers, Ola and Uber do not own the cabs. This requires the driver working for Ola or Uber to be able to pay a monthly EMI of his vehicle and then make some money take back home.
Initially, Ola and Uber tried to compensate the drivers by burning investors' money, which allowed drivers to take home hefty incentives per month. But that model, at some point of time, has to become self-sustainable, and that sustainability comes only with surge pricing.
Otherwise, Ola and Uber will have to play in the same market such as Meru and Easy Cabs, and that market is limited.
Therefore, if the Delhi government actually decides to kill the surge pricing model, it would actually kill the business model of these taxi aggregators.
Edited by Shreyas Sharma