Stock markets salute BJP's election victory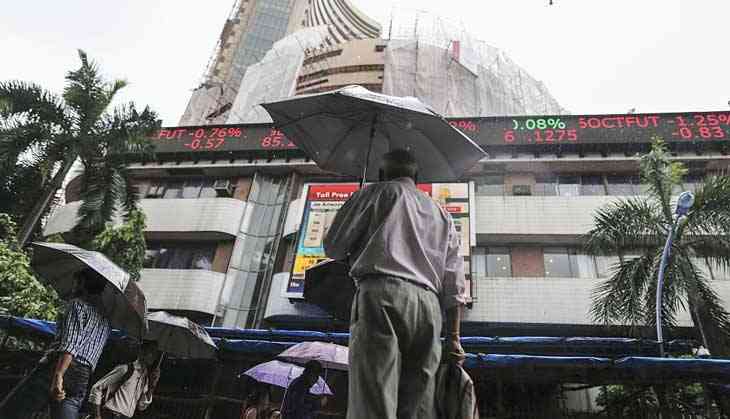 (Dhiraj Singh/Bloomberg via Getty Images)
Indian stocks are set for a grand opening when trading starts on Tuesday morning, celebrating BJP's emphatic win in Uttar Pradesh. It may even test all time highs; however, a liquidity driven rally will continue to be overpowered by earnings and other factors.

It cannot be better than this for equity markets. In the last six months, all (but one) uncertainties surrounding it are over now. From demonetisation period and its after effects, elections in the United States and now a clear victory for prime minister Narendra Modi in the country's largest state of Uttar Pradesh.

When the markets closed on Friday, based on the exit polls, it priced in BJP as the single largest party in UP. However, the results are better than expected fuelling hopes of a gap up opening. Euphoric buying after the opening may also take it to all time highs that it witnessed in March of 2014. "Equity markets would rejoice with this outcome and scale a new high ably supported by a torrent of domestic liquidity," believes chief portfolio manager with Prabudas Liladhar Ajya Bodke. However, a major event ahead may keep a tab on its upward move.

Incidentally, the Federal Open Market Committee meeting in the USA will also take place on Tuesday. The probability of 0.25% rate hike has increased to 91% given the economic data and statements by Janet Yellen, chair of Federal Reserve. After January meeting no one was expecting a rate increase in world's largest economy before June meeting. The Fed will announce its decision on monetary policy on Wednesday.
Chances of rally brighter despite bumps
A higher rate in US makes the investment in US papers and currency more attractive against competitors. More than two rate hikes during 2017 may also increase burden for Indian companies who have borrowed in dollars. It also threatens benefits of currency carry trade – borrowing in a lower yielding currency and investing in a higher yielding market. For carry traders, appreciating dollar will be a much more major threat than pure interest rate differentials.

The current rally in Indian equities is relying more on liquidity and less on earnings growth. Major sectors are facing unique challenges. Banks are under the burden of all time high bad loans. Telecom players are facing margin problems. IT sector has a direct challenge from Trump's protectionist policies. An increased regulatory action is threatening the credibility of major drug manufacturers. On the macro front, it is unlikely that Reserve Bank of India will change its stance and lower interest rates. At th aggregate level, Indian corporate revenue growth is still in single digits with no improvements in margins.

In other words, a higher opening on Tuesday is given. With GST implementation round the corner, chances of a rally for few days are also bright. For a sustained rally above all time highs, liquidity needs support from earning growth that is still eluding India at the moment. As soon as earning visibility improves, India may witness one of the biggest stock rally post-2004-2008.
Still no majority in Rajya Sabha
For all those who are pinning their hopes on decisive power to Modi government in parliament, there is bad news as it will still continue to remain in minority in the upper house.

There are 43 Rajya Sabha members from five states that went for assembly polls. However, only 1 member from Goa will retire in 2017 and 10 in 2018 from Uttar Pradesh as per schedule of rotation from the website of upper house. The rotation will limit ruling NDA's chances of getting a majority in upper house. Other 32 members will retire only after 2019 when the tenure of the Modi led government ends.

Broadly, elections verdict is not a clear mandate for BJP. It has lost power Punjab, scored a comfortable win in Uttar Pradesh and Uttarkhand. However, winning UP, the largest state gives the saffron party an edge above Congress, relegated but still the largest opposition in both houses of parliament. For Narendra Modi as personality it is clear indication that he has not lost his 2014-charisma despite politically risky noteban decision.