Slow credit growth: Banks are happy investing in govt bonds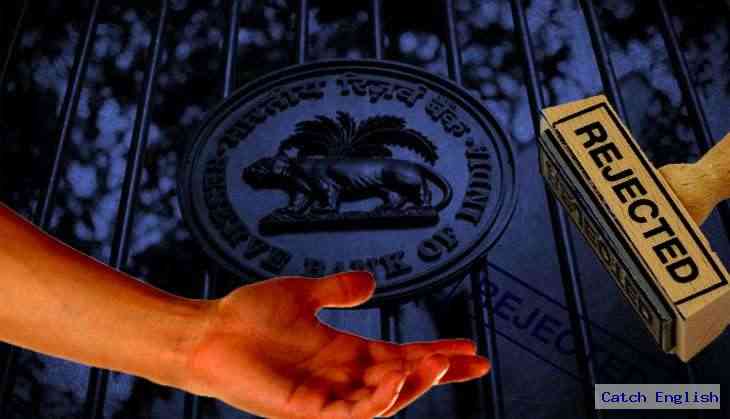 Hopes of getting easy credit - cheap and as required - in post-demonetisation India has not been fulfilled yet.
In the two months of note ban additional credit has been Rs 60,140 crore only - an increase of 0.81%. Deposits, on the other hand, increased 4.7% (Rs 4,69.30 crore).
Credit flow - already at a two-decade low - continued to remain meager and excess liquidity with banks is being parked into government securities (Gsecs).
Banks' investment in securities increased 25% (Rs 7,37,520 crore) between November 11, 2016 and January 6, 2017, according to Reserve Bank of India data.
The data also suggests that banks' total investment in such securities is up 38% in the current financial year from the previous.
Deposits growth has been a healthy 13.5% in the period, while lending by banks grew a mere 2.3%.
Investment - secure and liquid - is likely to return profits to Indian banks, which are under stress of all-time high non-performing assets (NPA) and write-offs.
They are likely to post treasury gains worth Rs 38,200 crore in the year ending March, exceeding the Rs 23,600 crore profit reported in 2015-16, India Ratings said in a December report.
In simple words, banks are not lending money. Either there is low demand or they are happy with risk-free treasury gains to boost profitability.
"Cut back in production has resulted into credit slowdown in November-December. Most of the excess amount (higher deposit inflow versus lower credit offtake) has been parked into government securities," Madan Sabnavis, chief economist of Care Ratings, said.
According to him, they don't have an option at present: "There is inflow of deposits with costs interest. Banks earn interest income by lending these funds (from deposits) to various sections of the economy. To maintain their earnings they are parking surplus liquidity in government securities," Sabnavis said.
Many experts have already argued that credit growth in the country has declined to two-decade lows. There are fears of single-digit credit growth during the current financial year as investment has remained subdued.
Investments as a percentage of GDP fell to 34% in 2012-13 to 29% in fiscal 2017-18.
Another way of looking at sluggish credit activity by banking is this: in 2004-2012, during the rule of United Progressive Alliance, credit didn't grow every fifth of the total 320 fortnights. Post May-2014, when National Democratic Alliance came to power, that became every third fortnight.
Banks report their business to RBI every fortnight.
Slowdown in credit growth is not limited to a particular sector. "Credit to SMEs fell by 7% - down for the tenth straight month. Credit to large industries (which contributes around 32% in non-food credit) was down 2.3%," according to Religare Capital Markets analysts.
"A slowdown was observed across sub-sectors such as food processing (-13.4% vs -1.3%% in Nov '15), engineering (-5% vs +8.9%) and chemicals & chemical products (-2.1% vs +1.5%). Infrastructure loans declined by 6.7% YoY as telecom/power sector loans dropped 6.3%/10.4%," they wrote in a recent note.
Edited by Joyjeet Das