Six ways how govt's new civil aviation policy will make air travel cheaper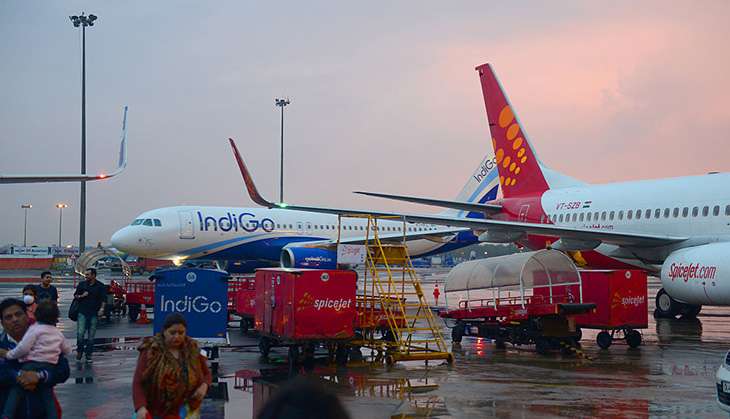 The government on Wednesday announced a number of rules that will make air travel cheap in the coming days, especially for short distance flights. As part of the new civil aviation policy the government did a balancing act by keeping the interests of customers as well as flight operators in mind.
On its part, the government has promised viability gap funding to airlines that fly on loss making routes and has also asked the state governments to reduce value added tax on aviation turbine fuel. In lieu of this, the government has capped the price of flights with a duration of up to one hour.
Also read - Union Cabinet clears civil aviation policy; airfares capped for 1-hour flights
At present, India is the fastest growing aviation market in the world with 22% growth recorded in 2015-16. By increasing competition and reducing airfares, the government aims to increase domestic passenger ticketing to 300 million in five years from the current level of 80 million.
These are the key points of the new civil aviation policy announced by the government.
1) Cap on short duration flights
The government has put a cap of Rs 2500 per hour on flights that come under the Regional Connectivity Scheme at unserved airports. Journeys with a duration of 30-minute will have to be sold at a maximum of Rs 1500. This won't be the case anymore.
To support airlines in reducing their fair on short-duration flights, the new policy aims at bringing down tax-based cost for airlines. All the states are required to bring down VAT on ATF to 1%. The central government will provide a viability gap fund on loss making routes.
"The aim is to ensure affordable, convenient and cheap flying" Civil Aviation Secretary RN Choubey said after releasing the new policy.
2) 5/20 rule tweaked to 0/20
Earlier, airlines were required to follow the 5/20 rule to fly abroad. Which meant that before flying on international routes an Airline was supposed to have have flights in domestic routes for five years and have at least a fleet 20 aircraft.
This was stopping new entrants like Air Vistara and Air Asia to fly on international routes. Now, they can fly on international routes with 20% of their flights scheduled for domestic market. The move is likely to increase competition in the international destinations market and may force existing players to reduce their ticket prices to safeguard their market share.
3) Refunds
Have you faced trouble in getting your money back after cancelling a flight ticket? The new policy mandates refund within 15 days of the cancelled ticket or flight. What more, now you will get a refund even if the ticket was booked under a promotional scheme.
4) Regional connectivity scheme
The government has identified 350 unused airstrips and airports that would be phased to promote regional connectivity. To finance this scheme, a fund will be set up with a levy per departure on domestic flights. However flights to Northeastern region would be out of this levy.
5) Cancellation fees
The new policy mandates that airlines cannot charge more than the basic fare as flight ticket cancellation fee.
6) Excess baggage fee reduced
Now people can carry more baggage for less amount. The new policy has asked airlines to cut excess baggage fees from the current Rs 300 per extra kg to Rs 100 per extra kg. The excess baggage fee will be applicable on luggage over 15 kg, up to 20 kg.
More in Catch - 19 'hyper-sensitive' airports lack CISF security: Civil aviation ministry
Airfare skyrockets to as much as Rs 1,26,039 as Chennai airport shuts down