Reliance Jio Vs Airtel: How a 2002 conference haunts Mukesh Ambani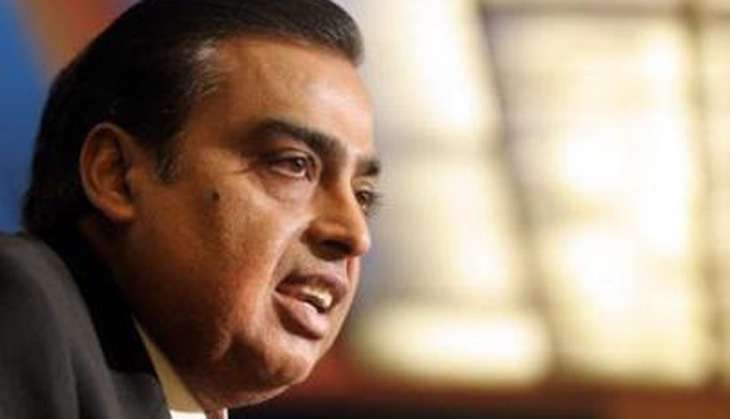 Jio on a song
Mukesh Ambani rocked the telecom boat Thursday
His speech on Jio sent rival stocks crashing
More in the story

Flashback 2002: when Ambanis debuted in telecom
How that innings went wrong and what can happen this time
Mukesh Ambani told everybody how Reliance Jio plans to capture almost the entire Indian telecom market, battering the stocks of rivals on Thursday. Does this mean curtains for Airtel, Idea, (Anil Ambani-owned) Reliance Infocomm, etc? If we look back at history, that may not be true.
ALSO READ: How others will counter Jio
First let's sum-up the Mukesh blitzkrieg from Thursday. After months of speculations, the chairman of India's biggest private sector company unveiled the plans of Reliance Jio Infocomm Limited (part of his Reliance Industries empire):
Unlimited voice calls to those who pay Rs 149 / month. That has the potential to snatch away the biggest revenue source of his rivals - voice calls. These account for around 80% of tariff for rivals.
Basically, Mukesh Ambani wants to cover 18,000 cities and towns and more than 2 lakh villages by March 2017; to cover 90% of India's population.
MUST READ: Mukesh Ambani declares war
"It is future-ready and can be easily upgraded to support even more data, as technologies advance to 5G, 6G and beyond," Ambani said. Reliance Jio has already spent Rs 29,000 crore on creating infrastructure for 4G services and is ready to spend more.
Kar lo duniya mutthi me
No doubt that rival stocks lost up to 11% value after the announcement. But before writing them off, just take a look at what happened on 27 December, 2002.
That day, as chairman and managing director of Reliance Infocomm (Now Reliance Communications under Anil), Mukesh said: "To begin with, Reliance Infocomm will network 673 towns and cities by March 2003 and will eventually connect all 6.4 lakh villages and 2,000 towns and cities to each other and the world in a seamless way. This gigantic effort is analogous to building virtually the entire railway system in India."
The plan was to spend Rs 25,000 crore for setting up the countrywide infrastructure.
The senior of the two Ambani brothers had then hoped to start making profits by end-2004 and planned to capture 20-25% share of the market.
The failed first
The company (renamed Reliance Communications, post 2005) could corner only 2.81% market share by March 2007, according to Telecom regulatory Authority of India.
* Even in 2016, Airtel remains the market leader, with a 24.22% share of the pie.
* Vodafone places second with 19.16%.
* Idea holds 17% share.
* Reliance Communications now has a mere 9.93% market share, just ahead of BSNL and Aircel.
Will history repeat
Not necessary. It can be argued that Reliance Infocomm lost steam due to the split between the Brothers Ambani. The telecom business went to younger brother Anil, even though the original strategy was created by Mukesh.
At the same time, it can also be argued that the first-mover advantage is difficult to beat. Airtel has been enjoying that for two decades now.
Both, Reliance Jio and Airtel hold pan-India license to roll out 4G. Given the amount of money Airtel has made from telecom, it would not be difficult for the country's largest operator to counter the plans of Reliance Jio by bringing down minimum rentals for free voice call and 4G data.
The telecom business is more about the quality of services rather than price of services. The ever-decreasing market share of MTNL and BSNL is a glaring example of this fact.
Companies such as Airtel and Vodafone have maintained better quality of services compared with other players. This is why they have been able to keep tariffs comparatively higher and yet retain market share.
So, the quality of service Reliance Jio offers to its customers will be important. Mukesh Ambani will certainly be remembered for disrupting tarrif in the Indian telecom industry twice. But as the chairman of country's largest private sector company, he surely would want to be remembered as the numero uno in the sector in his second coming.
Edited by Joyjeet Das