Rajya Sabha passes Real Estate Bill. 6 reasons why it's good news for buyers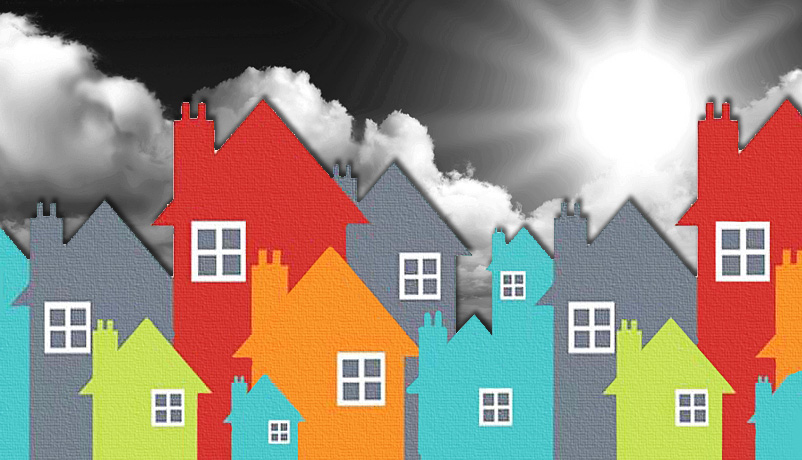 The Rajya Sabha on Thursday passed the long-awaited Real Estate (Regulation and Development) Bill, 2015.
The Bill seeks to protect home buyers against errant developers, besides bringing in investments as well as transparency in the sector.
Till now, the real estate sector had been devoid of any sort of regulation, and buyers were at the mercy of the developers for timely delivery of their apartments, as well as maintenance.
Read- The House this week: 12 bills that show the govt's ambitions for Parliament
In the past 10 years, most of the developers did not deliver projects on time, and even if they did, the projects were not exactly as promised at launch time.
The Bill, if passed in the Lok Sabha, will safeguard buyers against the following malpractices:
While most developers give a timeframe of up to three years for the construction and delivery of projects, after taking upfront payment from buyers, it is a common practice to deliver it after 6-7 years.
But now, if this happens, the Bill proposes to penalise the developer It proposes an equal rate of interest to be paid by promoters and buyers in case of default or delays.
Currently, developers pay only 2-3% interest in case of default, but a buyer pays 16-18%.
The Bill also has a provision to keep 70% of the money taken from buyers aside in a separate bank account. This money can only be used for construction activities. This will ensure that the developer doesn't use that money to launch another project.
02
Pay only for the carpet area
The Bill defines the carpet area (the actual usable area in an apartment) and requires developers to charge only for that. The property cannot be sold on the basis of 'super area', which includes both flat area and common area.
03
Construction to start only after clearances
Till now, developers have been conniving with the local authorities to launch projects without getting all the clearances. Many projects have faced legal challenges in the absence of statutory clearance from all the required agencies, even after construction has begun. But now, developers cannot begin construction without all statutory clearances.
The Bill makes it mandatory to set up a buyers' association within three months of the allotment of major units/properties, so that residents can manage common facilities like a library and a common hall. Also, the association can demand after-sales service from the developer within one year of possession.
05
Changes to be vetted by 2/3rds of buyers
So far, developers have been making arbitrary changes in the development plan. This leads to harassment of the existing buyers. But the Bill makes it mandatory for the developer to take permission for any changes from 2/3rd of buyers.
06
Fast clearance of disputes and penalty for developers
The Bill provides for Appellate Tribunals to adjudicate cases in 60 days, as against the earlier provision of 90 days.
It promises imprisonment of up to three years in case of promoters and up to one year in case of real estate agents and buyers for any violation of orders of Appellate Tribunals, or monetary penalties, or both.
Read more: In Rajnath Singh, Congress finds a punching bag for budget session
Housing sales fell by 4% to 2,63,720 units in 2015, the lowest since 2010, in the eight major cities of India. A major reason for this slowdown was the lack of confidence among buyers in the developers.
But according to Samantak Das, chief economist & national director-research at real estate consultancy Knight Frank: "The Bill will bring back investors' faith in the sector, which had lost its credibility for some years due to the bad practices. Now with the presence of a regulator, banks will feel confident about financing projects. This should bring down the rate of interest for developers."
Edited by Shreyas Sharma
More in Catch:
Environment ministry had the power to stop AOL event. Why didn't it?
Your genetic makeup can now be decoded for under $1,000. Are we prepared for the fallout?
I won't be Gujarat Chief Minister again, says Anandiben Patel