#RailwayBudget2016: What more could have been achieved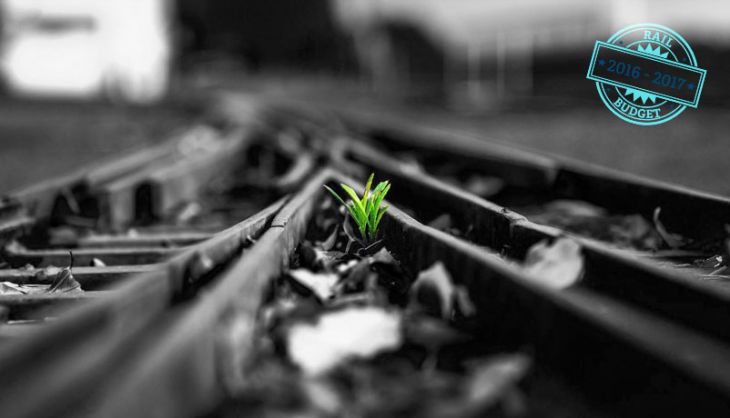 Suresh Prabhu's Railway Budget for 2016-17 tabled on Thursday recognised some major challenges before Indian Railways. But a lot more could have come up.
Customer services
* The Budget highlighted initiatives, including wifi at important stations. What would have been appreciated more would have been wi-fi on trains: most passengers only pass through stations. But they spend hours, if not days, aboard trains. Also, it is perfectly feasible.
* Text messages will now help passengers ask for coach cleaners. But mobile phones could also have been used for an array of other services.
Enhancing capacity
* Targets for electrification and new track, including dedicated freight corridors, have been enhanced.
* Disappointment: the power of technology to enhance capacity with modern signalling
systems hasn't been recognised and provided for.
* We need a more objective assessment of what will the best places to put meagre resources, instead of going by what individual departments want and justify that someway, saying investments in new track will create jobs.
Funding
* The budget listed innovative options. Cooperation with states can achieve the twin purpose of raising more funds and bringing in states as partners.
* What should be watched carefully is how funds are used to ensure there are returns on investments.
* The initiatives to reduce the rate at which railways buy electricity are commendable. They should be perhaps extended to direct import of diesel - the other major energy cost.
Feedback
* According to the budget, Indian Railways makes over a lakh calls per day to elicit passenger opinion. Internet is also used equally.
* It has to be recognised that trained management experts are needed to formulate meaningful questions that can be used in scientific surveys. Based on those, new services can be identified and embellished with attributes for which customers are ready to pay a premium.
* The Urban Development Ministry funded consultants for cities to prepare Smart City proposals. It recognised it wasn't the job civil servants. In the process, it created competition among cities. Similarly, the Railway Ministry will do well to introduce some competition between zonal railways to improve services. This will spill over and the whole system will benefit from innovative ideas from all over the country.
Costs
* Staff costs find a mention in the context of the impact of the latest Pay Commission recommendations. But no initiatives are mentioned on how to handle the need to reduce staff strength and to improve skills.
* The largest share of expenditure need to be addressed more resolutely to ensure that Indian railways don't fall into a hole from which it cannot come out from.
Freight
* There were several well-intended declarations to improve the modal share of freight traffic and statements about market studies. But no mention of any specific initiative in close consultation with freight users.
* Developing warehousing facilities through public-private partnership is an excellent idea. Hopefully, it can be implemented soon to take traffic off crowded highways and, in national interest, reduce energy consumption for each tonne carried.
Revenue
* There were several statements on redeveloping stations, monetising land along track, advertising and others avenues to increase revenue from non-railway business. We have heard about this for decades now but we do hope this time targets are set to raise revenue from the present 5% to 10% or even 20%.
What else
There are declarations of achieving several desirable objectives in mission mode with mission directors. Adequate tenure for such directors and authority commensurate with the responsibility is not easy to achieve. We have seen such initiatives fail miserably in the past, given the bureaucratic style of management.
It is refreshing that the minister has given a report card on the status of each of the promises he made in the last budget. Many were kept. But some important ones such as creating Transport Logistics Corp of India and introducing the Engineering Procurement Construction (EPC) route for projects need to be hastened if they are to deliver this year.
Hopefully, the minister will ensure a report card each year so that the management does not lose sight of the targets.
It has been a difficult year for the railways with little signs of industrial recovery. Prabhu will need to keep a close watch on both capital and revenue expenditure and the timely execution of revenue generating projects if he has to achieve the ambitious target set for Indian Railways.
Edited by Joyjeet Das