Raghuram Rajan drives it home: uses last monetary policy review to mark stand on inflation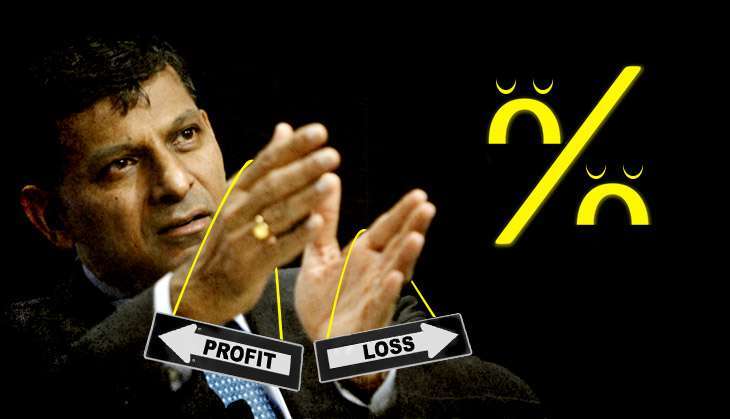 In his final Monetary Policy Review as the Reserve Bank Governor, Raghuram Rajan chose not to give a parting gift to the industry, nor to Finance Minister Arun Jaitley. Rajan kept the policy rates unchanged.
The repo rate (the interest rate at which the central bank lends money to commercial banks) was left unchanged at 6.5%.
Only a few people were expecting any change in the interest rates from Rajan as the retail inflation in the country is ruling above 5%, and may well go up to 6% with the coming of new government data.
The cash reserve ratio (the proportion of cash to be kept in reserves) has also been kept unchanged at 4%.
In his last message as the head of the Monetary Policy Review, Rajan expressed concern over the 'above 5% inflation' forecast for the rest of the financial year, hinting that the future RBI governor will have to create a balance between rate cut and inflation management.
Rajan stuck to his guns with the fact that there should not be a reduction in inflation rates yet.
Looking back
Rajan's term would be remembered for his prime focus on controlling retail inflation in the country as a means to provide sustainable growth to the economy.
He did this despite facing immense pressure from the government to reduce rates. Many critics from the NDA government criticised Rajan directly, as well as indirectly, for bringing down the potential growth of the Indian economy.
However, those who criticised Rajan for not bringing down interest rates would not be able to explain the fact why commercial banks have not passed on cumulative 1.5% rate cut announced by Rajan over a period of around 2 years.
Rajan, in the past, had maintained that the high-interest rate regime was rather a result of banks unwilling to risk their capital by increasing their lending to the industry at a time when their balance sheets were stressed due to the rising Non-Performing Assets.
Standing by his points
Even today, (9 August) the RBI Governor expressed unhappiness with the transmission of rate cuts by banks.
Rajan said, "I have a suspicion that some new reasons will come up (for not transferring rate cuts) after we address the Foreign Currency Non-Resident (FCNR) deposits issue."
According to RBI data, banks had raised about $34 billion through FCNR deposits in 2013, most of which are coming for redemption this year.
The FCNR deposits scheme brought into control the falling value of the Indian rupee, which was at an all-time low of 68.85 against the dollar and the central bank had asked commercial banks to raise foreign currency deposits to shore up reserves.
The immediate outflow of $20 billion is expected due to the redemption of FCNR deposits.
Given that such a huge amount of money is going out from the banking system this year, it would be difficult for banks to increase their lending growth.
Hence, Rajan's argument of a balanced monetary policy stands in a stronger position.
Facts and figures
A recent report by India Ratings and Research said that limited availability of growth capital for public sector banks (PSBs) "could pull down their loan growth to a compound annual rate of 9% between 2015-16 and 2018-19".
The report paints an even more dismal picture for mid-sized PSBs, which are likely to report a loan growth of just 8.1% between 2016 and 2019.
Not just this, the report also says that the ageing Non-Performing Assets will keep credit costs for public sector banks high. And this is likely to impact the country's nominal gross domestic product for the financial year 2018-2019.
The outgoing RBI governor chose to stick to his guns. It would be interesting to see if the new RBI governor can be any different in the backdrop of current liquidity availability with Indian banks.
Edited by Jhinuk Sen
Also read: Raghuram Rajan is an asset. Govt must stop hating him & take his advice
Also read: Did Raghuram Rajan stifle India's growth? Numbers say he didn't
Also read: How Raghuram Rajan failed India's middle class