Punjab CAG report underlines the 'alarming' economic mess inherited by Amarinder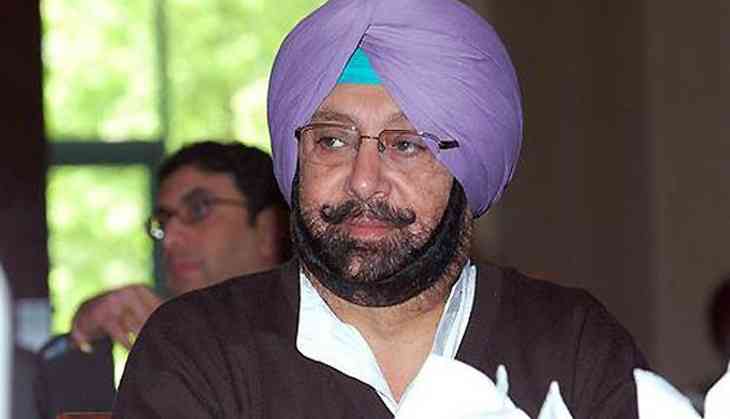 A report from the Comptroller and Auditor General (CAG) of Punjab that has been tabled in the state Assembly clearly underlines the magnitude of the mess that Amainder Singh has inherited.
This 'alarming' mess, says the report, existed and continued to worsen while the Shiromani Akali Dal (SAD)–BJP government made tall claims about development and progress in Punjab.
Painting a grim picture
A grim picture has emerged – be it about the state of finances or performances of social and economic sectors.
The report on state finances states that Punjab now has a debt burden of more than Rs 1 lakh crore. The worry gets compounded by the fact that around 60% of loans have to be paid in seven years.
The CAG has pointed out that the debt has balooned to Rs 1.03 lakh crore in 2015-16 from Rs 64,000 cr (2011-12) , which effectively means that it was shooting up by Rs 10,000 crore annually.
While the revenue receipts increased from Rs 26,234 crore in 2011-12 to Rs 41,523 crore in 2015-16 at an average annual growth rate of 8.86%, the revenue expenditure that includes salaries, pensions and interest repayment grew at an average annual growth rate of 8.95%.
Principal Accountant General (Audit) Punjab Jagbans Singh said, "Earlier, Haryana was considered a much smaller economy than Punjab. But recent budget figures from Haryana suggest that the state's economy is almost one and a half times bigger than Punjab."
A very interesting aspect that has emerged relates to Abstract Contingent (AC) bills that can be drawn when the permanent advance begins to run short or when a transfer of charge takes place. "As on 31 March 2016, 976 AC bills pertaining to the period from 2002 to 2016 involving Rs 2,044.97 crore remained unadjusted," the report says.
Singh pointed that many of the officials who drew the amount might have been retired by now and their accounting remains a major challenge.
Extreme mismanagement
The report on social general and economic sectors that directly affects the common man has instances galore of mismanagement in different fields.
In the audit of implementation of Sarva Shiksha Abhiyan (SSA), it was found that inadequate planning and implementation was evidenced by lack of mapping of neighbourhood schools and data relating to children belonging to the weaker sections and disadvantaged groups. There were discrepancies in the distribution of uniforms and books with excess expenditure of Rs 14.76 crore on their purchases.
SSA funds were released short by Rs 1,362.76 crore during 2011-16 and the Punjab government of Punjab did not release central share of Rs 48.48 crore during 2014-16.
Deployment of resource teachers was not related to the number of children with special needs and the nature of their disability. No norms were fixed by the state for deployment of resource teachers. No resource teacher was appointed in the state in cases of multiple disabilities, cerebral palsy, learning disability and autism spectrum disabilities depriving resource support to 18,214 children.
Meanwhile, only one set of uniforms were provided against required two sets to the students during from 2011-16. To add to this an excess expenditure of Rs 6.76 crore was incurred on purchase of books against the norms fixed by the human resources and development ministry.
To make matters worse, there were 1,170 primary schools running with a single teacher and 572 upper primary schools with less than three teachers.
Unhealthy infrastructure
The audit on National Rural Health Mission (NRHM) and Reproductive and Child Health (RCH) points that though the facility survey at health centres had been conducted, a perspective road map to bridge gaps in infrastructure and manpower was yet to be prepared. This impaired the planning process of the NRHM.
The report points out that 23% of the allocated funds under the programme were not utilised during 2011-16. The RCH shortage of sub-centres and Public Health Centres (PHCs) remained up to 15-26% respectively while 17-92% of the test-checked Community Health Centres (CHCs) and PHCs were not equipped with essential infrastructural facilities like ultrasound, blood storage, safe abortion and prescribed drugs.
There was an overall shortage up to 62% of medical and para medical staff against sanctioned strength as well as 100% shortage in some cadres.
Meanwhile, 11-21% of pregnant women could not be covered for providing essential healthcare like ante-natal check-ups, iron and folic acid tablets and tetanus toxide immunisation. Domestic deliveries as against institutional deliveries continued to persist in the range of 8-22%.
Lack of sportsmanship
The previous government had made tall claims on promoting sports in the state but the audit of Punjab State Sports Council (PSSC) has a different tale to tell.
While no perspective and annual plans were prepared, financial management was poor as evidenced by instances of unplanned expenditure and irregular release of grants. Implementation of the Panchayat Yuva Krida Khel Abhiyan was deficient as some village panchayats could not spend the available funds whereas expenditure incurred by some block panchayats was rendered unfruitful.
The report points at instances of payments against bogus bills worth Rs 1.78 crore during the World Cup Kabaddi Tournament. This was the event that was played up particularly by the former deputy chief minister Sukhbir Badal during the recent poll campaign.
Flying high
The CAG has also pointed at the mismanagement of the de-addiction centres in the state. The drug menace has been a major issue at the centre of Punjab politics for many years.
The report says, "The functioning of the de-addiction centres and rehabilitative efforts of the state government was hampered by failure to avail of central assistance of Rs 36 lakh to non-submission of utilization certificates and shortages of manpower ranging between 25 and 100 per cent in the test-checked districts."
It further points out that 35 drug de-addiction and rehabilitation centres were functioning without licenses while five centres set up at a cost of Rs 6.93 crore were not functional for want of staff and essential equipment. Amid such a scenario, excess expenditure of Rs 2.40 crore was incurred on purchase of medicines.
A hard road ahead
Cleaning this mess will not be an easy task for the current regime.
The issue is set to be a core political issue for days. The Captain has announced that a 'White Paper' on the state's poor financial health would soon be made public to fix the accountability of all those responsible for the fiscal mess in Punjab.
He has claimed that it will be an 'eye opener' for people and will acquaint them with the mismanagement and maladministration of the decade-long 'misrule' of the erstwhile SAD-BJP.
Meanwhile, taking a different political stand, the Aam Aadmi Party (AAP) and Lok Insaaf Party alliance has demanded that the government form an inquiry commission to investigate the financial and other irregularities done by the previous governments. Leader of opposition in the state assembly HS Phoolka has demanded that a period of 20 years should be covered in the 'White Paper' so that the people can analyse the performance of all ruling parties of that period.