Per capita income up. Fiscal deficit down. 7.9% growth in numbers
Catch Team
| Updated on: 10 February 2017, 1:49 IST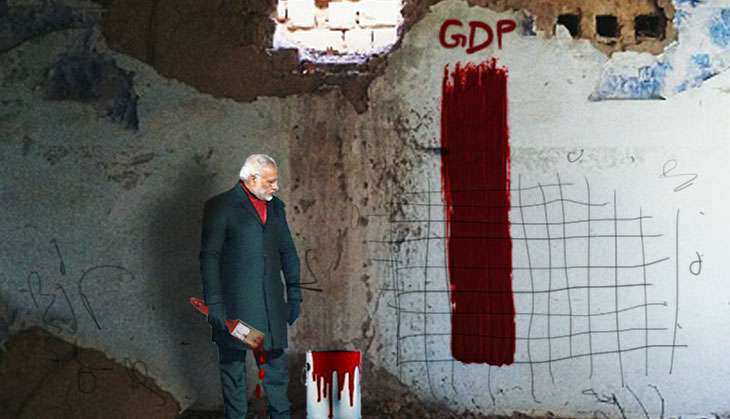 Modi government's pompous two-year celebration can add another feather to its hat - the latest data on Gross Domestic Product (GDP) - which, if you believe, makes India the second-biggest economy in the world, surpassing China.
Here are some of the fiscal data that were released by the government on Wednesday:
Per capita income in real terms (2011-12 prices) during 2015-16.
In 2014-15, India's per capita income was Rs 72,889.
According to Investopedia - "A measure of the amount of money that is being earned per person in a certain area. Income per capita can apply to the average per-person income for a city, region or country and is used as a means of evaluating the living conditions and quality of life in different areas."
Fiscal deficit of India as of 2015-16.
Fiscal deficit was 4.7% and 4.1% in 2013-14 and 2014-15 respectively.
When a government's total expenditures exceed the revenue that it generates (excluding money from borrowings), it is termed as fiscal deficit.
Gross tax collection as of 2015-16, up 17% from 2014-15.
Gross tax collection in this fiscal is 10.7% of GDP, up from 10% in 2014-15.
Points of concern still remain: agricultural growth is low, there are no jobs, exports and investments have not picked up.
The biggest allegation against the governmen is that, the ways to measure the economy have been changed, leading to such inflated numbers.