Note ban impact: Tea gardens are shutting down one after the other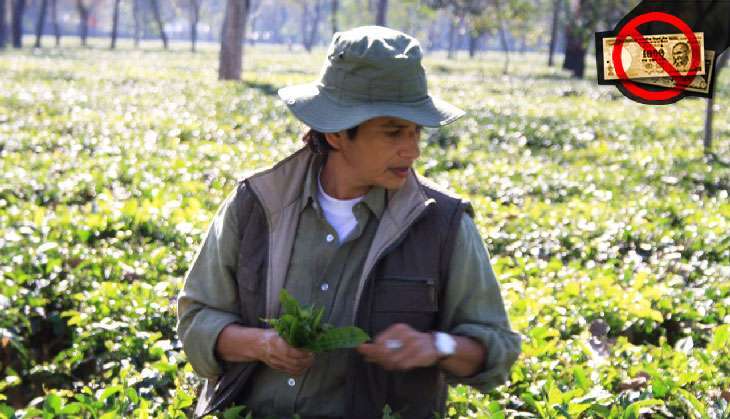 Demonetisation has hit an already bleeding tea plantation industry. The timing couldn't have been more unfortunate for this business. Tea gardens have been shutting down at an alarming rate for some time now. The last season has just ended and preparations for the next season are supposed to begin.
Sonia Jabbar, owner of Nuxalbari tea estate in Darjeeling, says that the cash crunch coupled with a complex and ever changing instruction manual from RBI has made the business close to unviable. A tea garden next to her has been locked down by its owners, she says, and workers have begun returning to Nepal for lack of wages.
In an interview with Catch, Jabbar talks about the problems that the industry, and she individually, have faced since currency ban was announced on 8 November.
What has changed since currency ban was announced?
Well the tea garden next to mine has been locked down. Tea garden workers have run off to Nepal because the employers haven't been able to pay their salaries. The management at several tea gardens have been gheraoed by the workers. They don't understand why we aren't paying their salaries. To them, their money and daily needs matter.
To help them, we approached local groceries stores and asked them to provide for the workers, as we stood as their guarantors. The situation here has been really ad hoc. We have had to sit outside banks for the whole day, with the local union leaders, only then did the bank fly in money from their head offices. The banks tell us they have no money.
And you have been told to transfer salaries to your workers' accounts?
The government has asked us to transfer salaries directly to our workers' accounts. But it is difficult because a lot of them don't have accounts. And creating accounts for them isn't easy. I can tell you, forget Darjeeling, I can't get my workers' account opened here in Delhi.
All this is coming at time when the industry is already going through its worst phase.
How have the banks and RBI policies impacted you?
RBI has been changing the rules frequently. They've been issuing an announcement a minute. First they asked us to deposit all the required amount in the account of the District Magistrate, and he would release the cash. There are about 68 tea gardens in the area, out of which only 38 gardens managed to get payments through this method.
Then one week later they decided that all tea estate owners would disburse money according to a set formula - Rs 1400 rupees multiplied by 2.5 multiplied by the hectares the particular tea estate is spread over.
What is the thought behind this formula?
I don't know. You should ask the RBI.
How does the ongoing cash crunch affect work at tea gardens?
This is the end of the plucking season. It is absolutely crucial that work like pruning and digging drains to prepare our fields for the next season, begins now. But it can't happen if the workers don't get their salaries and run away.
This means that the next season will be affected by the ongoing cash crunch...
Not just the next season but the entire 2017 will be wasted because of this. And I don't understand how can the government stop me from withdrawing my own money. Shouldn't this be illegal on their part?