Note ban impact: high job loss in December, consumer demand also falls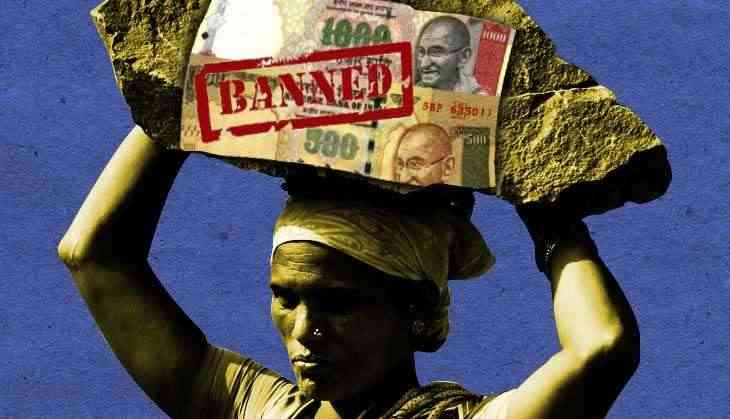 The Index of Industrial Production (IIP) data for December has thrown up two eye-opening facts on the impact of demonetisation:
1. Consumer demand has suffered a drop, and
2. There are indications of high job loss.
But the Finance Ministry continues to bang the drum about tax collection figures for the month of January, completely ignoring the real impact on country's productive activities due to demonetisation.
Fifth month of negative growth
For the fifth time in the current financial year, industrial production has registered a negative growth. After a surprise jump in November, industrial production has again contracted by -0.4%, as per the data released on Friday by the Ministry of Statistics and Programme Implementation. The IIP had registered a growth of -0.9% in December 2015.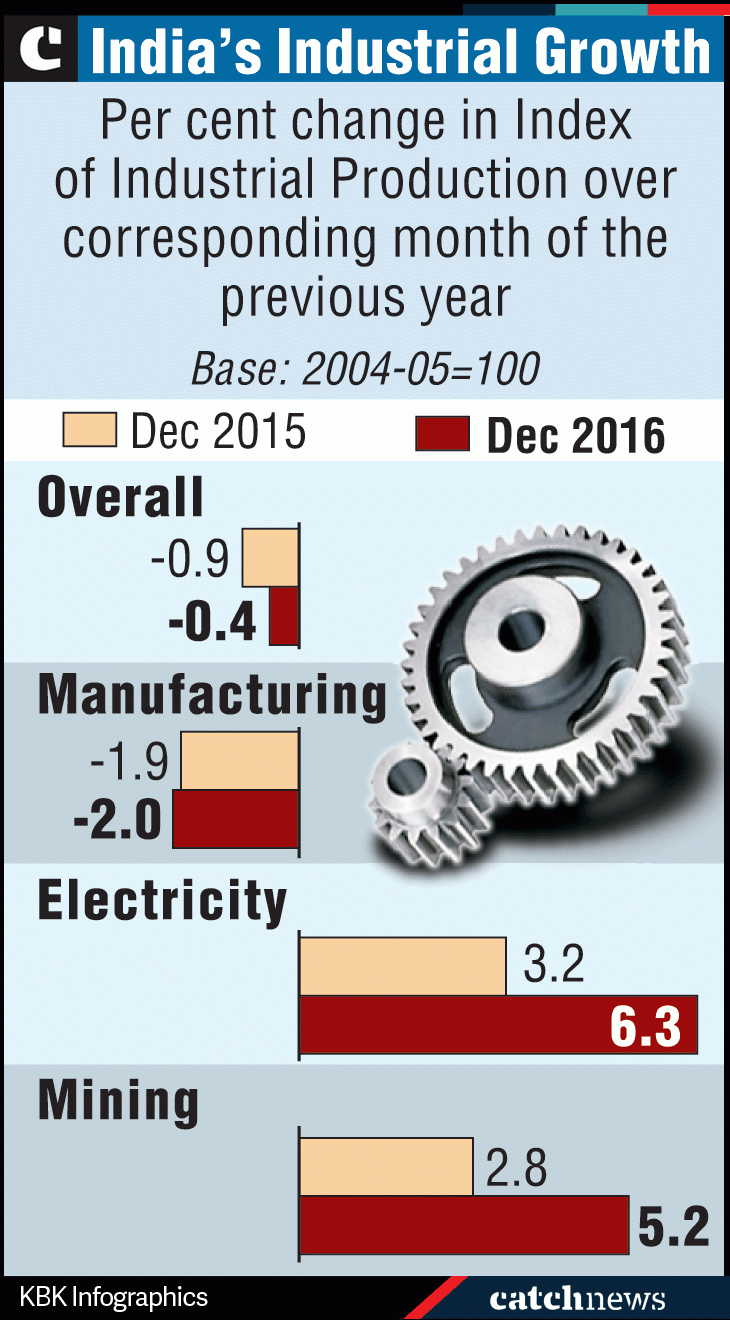 For the nine month period - April to December - the IIP shows a slowdown compared to the previous year. Against just 0.3% growth in April-December 2016-17, the IIP was at 3.2% in 2015-16.
Further fall expected
The IIP data clearly indicates the negative impact of demonetisation on the country's labour intensive sectors. The hardest hit sector is gems and jewellery. Since October, the gems and jewellery sector has negatively contributed to country's industrial growth. It is a well-acknowledged fact that cash transactions form a major portion of the trade in the gems and jewellery sector.
Other labour intensive sectors that were hit hard and registered contraction are textiles (-6.6%), apparel (-8.1%), leather (-14.4%), wood products (-10.8%) and furniture (-12.9%).
December IIP data also validates the fear that the cash crunch due to the note ban has resulted in a loss in consumer confidence - people have by and large stayed away from buying things in the market or have postponed their decision to buy products.
The growth in consumer durables and non-durables has contracted. For durable goods, the demand has contracted by 10.3%, while for non-durables, the impact is lower, with a contraction of 5%. Overall, consumer goods production has declined by 6.8%.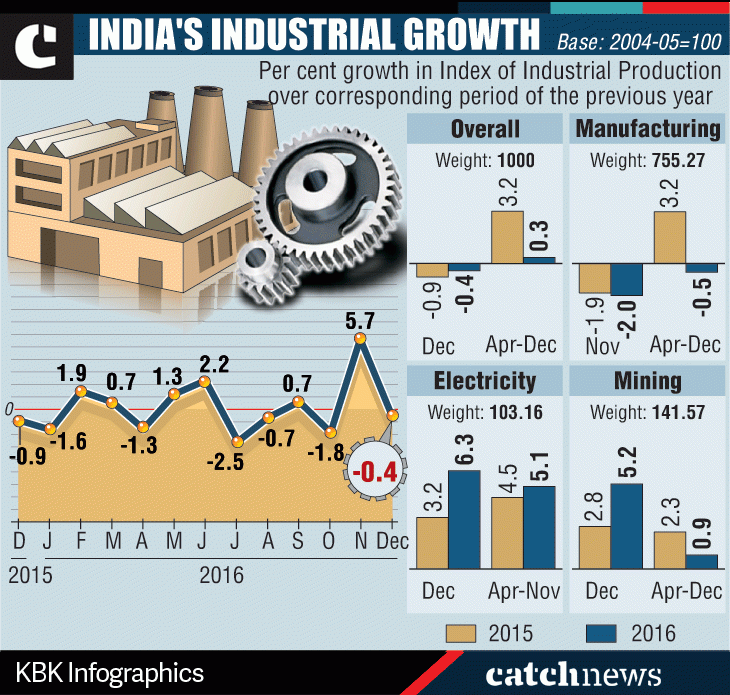 "Growth in real private final consumption expenditure will fall to 3.5% in the December 2016 quarter compared to earlier estimate of 8.2%. Growth will improve a little thereafter but will remain lower than in the recent past. Estimates for PFCE growth in 2016-17 is scaled down from 7.8% to 5.5%," the Centre for Monitoring Indian Economy had said in a research note released in January..
The Central Statistical Office, in its first advance estimate of the GDP in January, had estimated 1.2% decline in private consumption expenditure in 2016-17 compared to 2015-16. However, the real consumption could decline further if one looks at the IIP data.
Overall, industrial production for remaining period of 2016-17 is likely to struggle for growth. "Industrial output is likely to be constrained for the coming few months and the situation could improve from April or May 2017 onwards as the economy moves towards the pre-demonetisation growth trend. We expect industrial output growth for 2016-17 to be 1-2%, down from 3-4% forecast earlier," Care Ratings said in its report.