No longer India's saviour: service sector shows signs of stagnation
Catch Team
| Updated on: 10 February 2017, 1:50 IST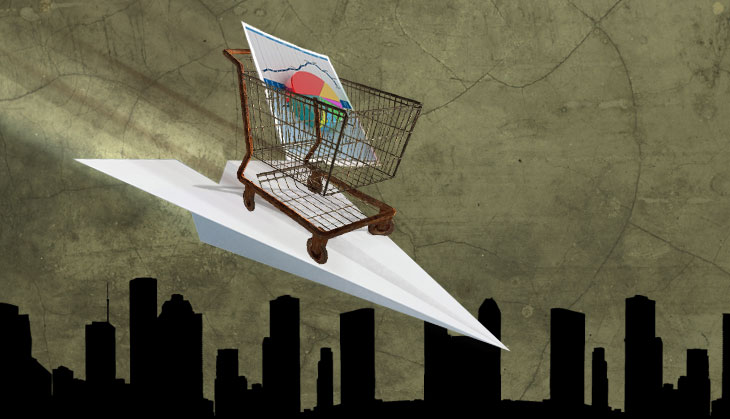 After sluggish growth in the manufacturing sector in April, the numbers in the services sector suggest that the economy is yet to pick up pace to reach full recovery. Growth in India's services firms fell to a four-month low of 53.7 in April from 54.3 in March.
The growth in services calculated by Nikkei/Markit Services Purchasing Managers' Index (PMI) had experienced a 19-month high rate of growth at 54.3 in January, generating hopes that the economy has finally started to revive, but a decline in the services growth and stagnant job creation in the sector suggests that we need to wait for some more time before a full recovery in economic activity could be announced.
Pollyanna De Lima, economist at Markit said "Having accelerated to the fastest in over three years during March, activity growth across India's private sector took a step back in April. Manufacturers appear to be still struggling to generate strong upward momentum in a subdued demand environment, while solid increases in activity and new work were sustained among service providers".
Also read: Raghuram Rajan is an asset. Govt must stop hating him & take his advice
"Nevertheless, a softer expansion in activity, combined with unchanged employment and a dip in business expectations among the latter suggest that companies are not fully convinced about the recovery and that March's stronger numbers might have been a one-off,"she further added.
What does this mean?
The services sector employs more than 3.7 million people in India. It is expected to grow at 8.5% in 2016-17 to $143 billion, from $132 billion in 2015-16.
The rate of growth in India's services sector firms in March was highest in three years.
Also read: Nest egg under threat: changes in pension fund could put our futures at greater risk
Also, the Nikkei India Composite PMI Output Index, which maps both manufacturing and services sectors, dropped from 54.3 in March (37-month high) to 52.8 in April, indicating a softer expansion in private sector activity in the country.
The higher prices paid for fuel, average input costs faced by Indian services companies increased in April and the rate of cost inflation reached a 13-month high in April.
According to the Nikkei survey, a part of additional cost burdens was passed on to clients, as both manufacturers and service providers raised their selling prices again in April,
According to a survey by Confederation of Indian Industry and KPMG, India's services sector contributed about 61% to India's Gross Domestic Product in 2015-16. The sector registered a growth of 10% in 2015-16, according to the survey.
The report also said that India is currently the second fastest growing services economy in the world.
The first month of the new financial year has suggested that the manufacturing as well as services sector are under pressure and a lot will depend on the coming months if it is to achieve above 7% growth in the current year.
The Economic Survey projected India's economic growth to remain within a range of 7-7.75% in 2016-17 against an estimated 7.6% growth in 2015-16.
In April this year, a 25 basis point rate cut in repo rate by the RBI has raised hopes of increased consumption in the Indian economy. A good monsoon is expected to give a push to an economy this year.
Also read: Only 6% of FDI coming to India is for manufacturing. Where is govt going wrong?