Nirmala Sitharaman shouldn't pitch SEZs against Make in India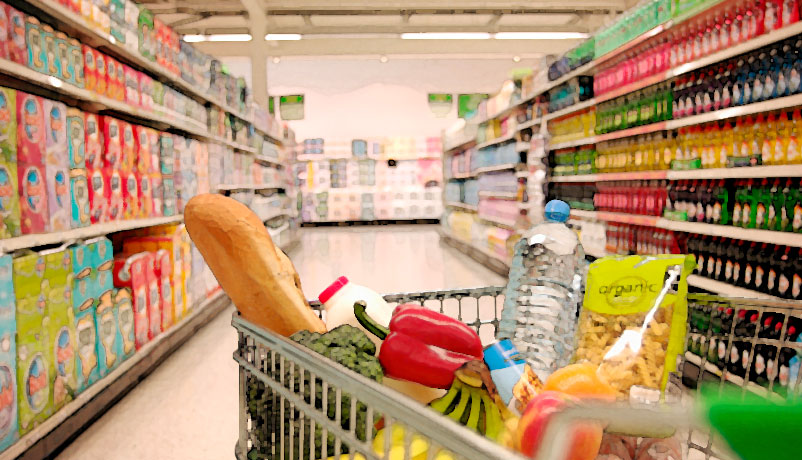 The policy
The buzz - Commerce ministry wants to open up Indian market for SEZs
SEZs - special economic zones with lots of sops and tax breaks
Why? SEZs have failed to do what they were supposed to - export
More in the story
How is the Indian export scene?
The arguments for letting SEZs into Indian market
And the arguments against
Nirmala Sitharaman's tenure as the Union commerce minister has been lacklustre so far. Under her leadership, India's exports nosedived for 13 months on the trot. To overcome this trend, her ministry seems to be working on a policy that may destroy even the domestic industry and put Indian manufacturers in trouble.
Going by a statement from India's Chief Trade Negotiator and Additional Secretary Arvind Mehta, the Ministry for Commerce and Industry wants the special economic zones (SEZ) to be allowed to sell their products in the domestic market.
Also read - SEZs in India got 83,000 crore in sops. Find out what they didn't give in return
It is trying to convince the finance ministry to allow SEZs to sell locally after paying the same tariff applicable to companies in countries with which India has a free-trade agreements (FTA).
"If you have done FTAs with Japan, South Korea, Asean (Association of Southeast Asian Nations) and many more, do a FTA with the SEZs. Let them export goods to the DTA at tariffs not higher than you allow other FTA partners. This way you will be doing more of Make In India and manufacture more," said Mehta, representing the commerce ministry.
FTAs are designed to reduce trade barriers between two or more countries - barriers meant to protect local markets and industries.
Allowing SEZs to sell within India will help such clusters become economically viable and give a fillip to the Make in India campaign.
But export sector experts consider this to be a disaster in the making, especially for the domestic industry.
Govt has long spoilt SEZs with sops but they flopped badly. Now they may be allowed to sell in India
"SEZs were established to promote exports, not to create competitors for the Indian industry. The domestic players do not get the tax benefits that SEZs have got when they were set up," DK Nair, former secretary-general of Confederation of Indin Textile Industry, said.
"To make SEZs financially viable you cannot punish Indian domestic companies. Their cost of production is higher than the SEZs as they don't enjoy tax benefits."
"Many products under FTAs are allowed to be sold at zero-percent duty. Does that mean SEZs would sell at zero-percent within India? How will the government compensate local manufacturers who pay customs as well as excise duty in the process of manufacturing their products?" Nair said.
Here's a list of benefits enjoyed by SEZs:
* Duty-free import/domestic procurement of goods for development, operation and maintenance of SEZs.
* 100% income-tax exemption on export income for SEZs for the first five years, 50% for the next five and 50% of the reinvested profit for the next five.
* External commercial borrowing up to US $ 500 million a year without any maturity restriction through recognised banking channels.
* Exemption from central sales tax and service tax.
Despite these, Indian SEZs failed to achieve set targets in terms of job creation and exports.
The Centre gave tax sops to the tune of Rs 83,000 crore to SEZs between 2006-07 and 2012-13.
However, according to a 2014 report by the Comptroller and Auditor General of India (CAG) on 152 SEZs, they have fallen short by 66%-97% in job creation. Also they invested 24%-75% of what they projected.
At the same time, exports have fallen short of initial estimates by 46%-93%.
So why is the government so desperate to revive SEZs?
Foreign and domestic companies such as Essar, DLF and Apache Corp invested lump sums in SEZs, but couldn't profit from them.
From 2011-12, the government introduced a 20% Minimum Alternate Tax on the profits of the companies operating in SEZs to comply with World Trade Organization's exports norms, further hurting profitability.
"Due to falling demand for Indian exports, companies operating out of SEZs face intense competition. Many, therefore, want to access the Indian market," said Biswajeet Dhar, a professor at Jawaharlal Nehru University.
In December, India's merchandise exports contracted for the 13th month in a row due to tepid global demand and a volatile currency market. Exports contracted 14.75% to $22.3 billion that month, according to data released by the commerce ministry.
Will such a policy help promote Make in India?
No. On the contrary, pitching SEZs against domestic manufacturers might actually kill the campaign, according to Nair: "Why will a company manufacture in India if it has to compete with SEZs that have not only enjoyed tax benefits, but also duty benefits on raw material?"
Can SEZs be financially viable?
Ajay Dua, former secretary to the Department of Industrial Policy and Promotion, said most SEZs were built up by businesses looking at the benefits of commercial land projects that were supposed to come up in areas surrounding industrial units.
"However, due to the downturn in the real estate sector, those plans have gone awry. Now if you allow these SEZs to sell their products in the domestic market with the same benefits that are enjoyed by exporters, it will put domestic manufacturers under tremendous pressure," he said.
An unprecedented fall in exports has definitely put Sitharaman under a lot of pressure. But promoting exports are not her only responsibility. She has to look after the interests of the local industry as well.
Her ministry needs to think for better ways to promote exports and the special economic zones.
More in Catch - FDI in food retail; will BJP ditch small traders?
Should Jaitley loosen the purse strings? Here's what economists think