Nirav Modi scam: Income Tax department was aware of the fraud eight-months before the PNB scam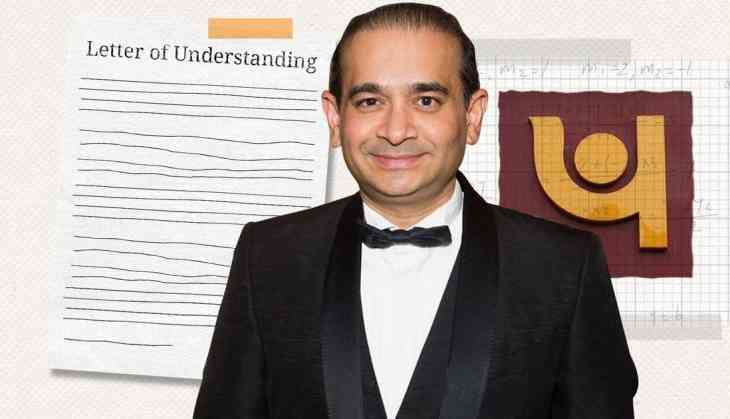 Diamond businessman Nirvav Modi has left a big disclosure after leaving India. An important income-tax investigation report has revealed that before the departure of Nirav Modi, the Income Tax Department shared a report. In this report, Nirav Modi was warned about fake purchases, stoogs to be raised, suspicious payments to the relatives, and frauds about the questionable debt.
This warning was given by the agency eight months before the Nirav Modi PNB scam. The big deal is that these important income tax investigation reports were not shared with any other investigating agency. The Income Tax Department had finalized the Income Tax inquiry report of 10 thousand pages on fugitive diamond trader Nirav Modi and Mehul Choksi on June 8, 2017.
But this report was not shared with another investigating agency, the Serious Fraud Investigation Office (SFIO), CBI, ED, DRI, till February 2018, until the PNB scam became public.
The sources said that the tax department did not share this report with the Regional Economic Intelligence Council (REIC) before February 2018. REIC is mechanism for sharing information among various law enforcement agencies.
Modi and Choksi and their three partnership firm, Diamond 'R' US, Solar Exports and Stellar Diamonds have been accused of cheating of Rs 13,500 crores from PNB. The two had left India a few weeks before the first week of January 2018 i.e. the time before the disclosure of the scandal.
The government is continuously making efforts to bring diamond businessman Nirav Modi to India but he says that he fears coming back to India because he is scared of being a victim of mob lynching. This plea of the main accused Nirav Modi was presented in the PNB 13,000 crore rupee scam in front of the special court on Saturday by Modi's lawyer.
Dismissing his claim, the ED said that if he is feeling threatened by his life, then he should file a police complaint. Nirav Modi's lawyer Vijay Agrawal presented before Justice MS Azmi of the Prevention of Money Laundering Act (PMLA) Court. He protested against the application of the Enforcement Directorate (ED) for granting farewell contract to Nirav Modi under the fugitive economic offenses law.
He said that the businessman has answered the questions of the investigating agency through email. They expressed their inability to return to India due to security threats. Agrawal said that Modi wants to declare a fugitive on the basis that he left the country in suspicious circumstances on January 1, 2018, whereas the fact is that there was no criminal case against him at that time. V