Nilekani is back. What does it mean for Infosys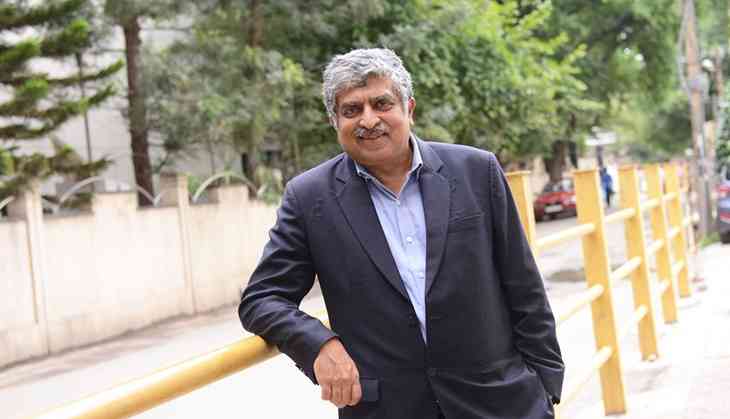 (Hemant Mishra/Mint via Getty Images)
The unyielding co-founders of Infosys eventually prevailed: Thursday evening they succeeded in bringing back Nandan Nilekani, one of them, onto the company's Board as non-executive and non-independent chairman. This way, R Seshasayee was forced out as executive chairman.
Nilekani, 62, served as Infosys chief executive between 2002 and 2007. He then moved on to set up Aadhar, India's bio-metric identification project, and the world largest.
Two more board members, Jeffrey Lehman and John Etchemendy, also put in their papers Thursday, with immediate effect. Co-chairman Ravi Venkatesan returned to his role as independent director.
The script of this ouster was written over six months. This involved public shaming and questioning decisions approved by the management, forcing Vishal Sikka to resign as CEO last week.
What will be Nilekani's role?
On papers, as non-executive chairman, Nilekani will serve as a mentor and sounding board for the CEO on issues to be presented to the board. But the grapevine has it that he is in for at least two years, and may be up to five.
India's second-largest software company has been struggling to grow over the pas few years in a challenging global environment. The era of artificial intelligence has made European companies competitive.
What chances Nilekani will succeed?
Tough to guess. Nilekani is talented and sharp; but he has outgrown the role he has taken up.
He will likely bring stability and make global clients more comfortable, but his primary job must be to frame corporate governance norms that new board members and future executive chairmen abide by.
After all, the bone of contention was a declining growth trajectory and compromise with corporate governance rules by the ousted board members.
All co-founders, including Narayana Murthy, Mohandas Pai and Nilekani, were infuriated over the wide gap in compensation between the junior-to-middle level and senior employees. They also questioned the pay hike to Sikka and the severance package offered to two former senior executives.
Pai, who has served as the company's chief financial officer, specifically blamed a lack of talent due to poor compensation to freshers for the decline in the company's competitiveness.
These matters can now be resolved by creating a charter that future directors would have to abide by.
However, if the co-founders keep the reign in their hands for long it will be a grave mistake and will lead to a serious of leadership crisis in the future.

Edited by Joyjeet Das