Mallya to get deported? MEA mulls taking up matter with UK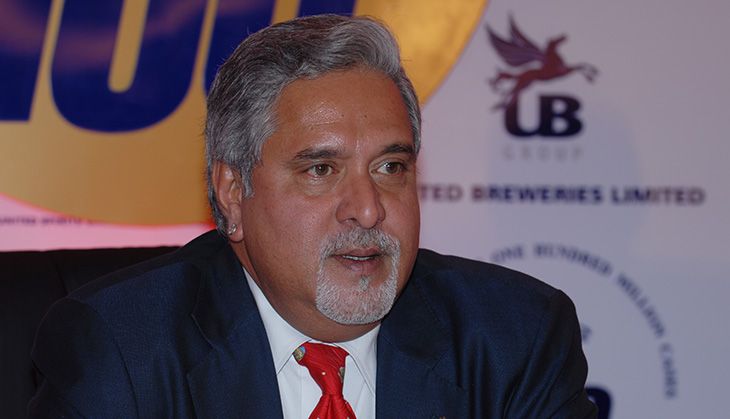 Vijay Mallya, the flamboyant promoter of the Kingfisher Airlines, may get deported. Mallya is currently said to be in the UK, evading investigations into the money laundering case he is facing.
The Enforcement Directorate (ED) had claimed that the business tycoon laundered money out of the Rs 900 crore loan his company secured from the IDBI Bank. The CBI is also investigating the case.
Also read -Special PMLA court issues non-bailable warrant against Vijay Mallya
Banks are seeking repayment of a total of Rs 9,000 crore in loans that they lent to Kingfisher Airlines, which later shut down due to mounting debts and losses. 
An official of the Ministry of External Affairs confirmed that the ED has approached the ministry to initiate deportation proceedings against Mallya. The move came after a Mumbai court issued a non-bailable warrant against him.
The ministry had earlier suspended Mallya's passport, and asked him to reply why it should not be revoked. According to the official spokesperson, Mallya has responded to the ministry through his lawyer. The spokesperson did not share details of the response.
Mallya holds a diplomatic passport, and once his passport is revoked, his stay in the UK will become illegal, according to officials. 
Difference between Mallya and Lalit Modi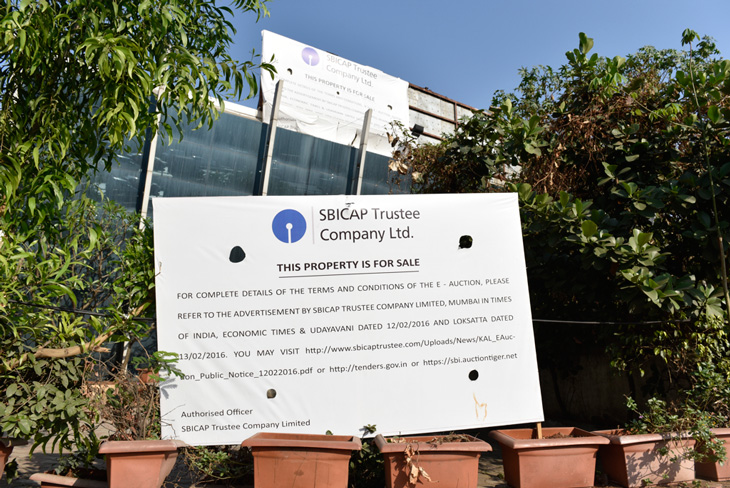 Mallya's Ville Parle house. Photo: Vidya Subramanian/Hindustan Times/Getty Images

Unlike in the case of IPL czar Lalit Modi, who was allowed to stay by the UK government despite India's requests to extradite him, in Mallya's case, the British authorities may entertain the request, since Mallya is facing charges under the stringent Prevention of Money Laundering Act (PMLA).

Also, deportation requests do not have to go through the lengthy legal procedures that extradition requests face.

The MEA is seeking legal advice on the matter before it initiates proceedings. "The government is committed to bring him back to face justice. Currently, we are in the process of consulting various agencies," MEA spokesperson Vikas Swarup said.

"There is a difference between Mallya and Modi. The latter had most of his business interests in other countries. Mallya's businesses are mostly here," a Finance Ministry official pointed out. 
Can banks ask Mallya for details of assets?
Earlier, Mallya through his lawyers, had told the Supreme Court that the banks had no business asking for his foreign assets, since he and his family are non-resident Indians. He submitted details of the assets to the SC in a sealed envelope, and claimed that none of the assets acquired abroad were bought from the loans secured by Kingfisher Airlines.
Reportedly, he submitted a list of foreign assets totalling Rs 780 crore. 
An official this reporter spoke to, however, pointed out that while Mallya may be legally right in saying that he need not disclose his assets to the banks, the agencies are well within their rights to investigate his foreign assets.
"He may be partially correct when he says that he need not share details since he is an NRI, but the fact is that he is facing investigation under the PMLA, about whether those assets were bought from the money the banks gave to Kingfisher (Airlines), and if that money was laundered," the official pointed out. Mallya is a Rajya Sabha MP, and as such, he is required to provide details of all his assets in the affidavit. 
Revised settlement offer
Interestingly, Mallya recently made a revised settlement offer to the banks. In the latest offer, he said he was ready to pay Rs 6,868 crore to the banks. His earlier offer of depositing Rs 4,400 crore in installments was rejected by the consortium of banks.
Reportedly, according to the latest offer, while Rs 1,591 crore could be deposited up front immediately by selling off United Brewaries' shares in United Spirits (Rs 660 crore), Kingfisher Finvest shares in United Spirits (Rs 243 crore) and Kingfisher Airlines' shares in Airbus (Rs 688 crore), another Rs 1,329 crore deposited in various cases before the Karnataka High Court could also be pledged.
More in Catch - Vijay Mallya offers Rs 4000 crore to settle pending dues with banks
The Offering: Mallya says he can repay Rs 4,000 crore. Banks, be smart & accept