Magicbricks partners with Ola for free site-visits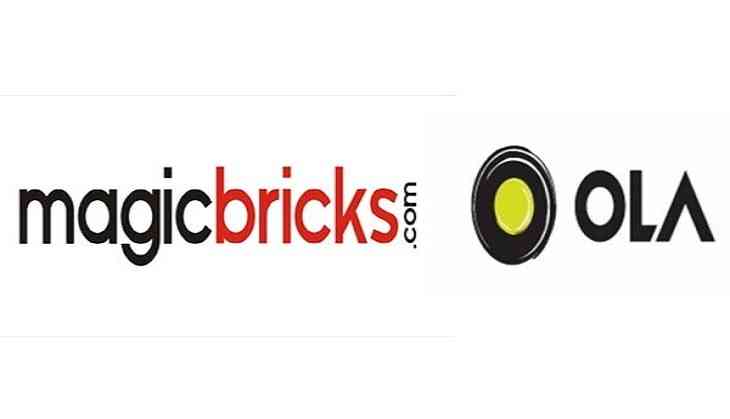 Online property portal Magicbricks on 19 June 2017 announced the expansion of a strategic partnership with Ola to launch an industry-first pilot project, wherein prospective home-buyers on Magicbricks can avail free rides to find the right home through Ola Rentals - cabs by the hour.
The initiative, which garnered praise in Pune and Bengaluru will soon be rolled out in other pockets of India as well. The free service was available for properties across all segments.
"Making site visits is an integral part of the home buying journey for all prospective home buyers. Being India's No.1 property site our aim is to come up with industry-first innovative products that make the home buying journey a pleasurable experience for all prospective home buyers. We have successfully executed the pilot project with Ola in Pune and Bengaluru and we are now planning to extend this service to other cities in the months to come," said Karan Primlani, Head - Corporate Development, Alliances and M&A, Magicbricks.
As a part of the tie-up, prospective home buyers while searching for properties were required to leave a response with selected projects on the Magicbricks' website. Customers were then contacted immediately by the developer and were presented with free 'Ola Rentals' coupon with a validity of seven days. Ola Rentals coupon codes allowed these prospective buyers a hassle-free trip as the cab waited for them, and took them to various site visits, without having to book multiple rides to and fro.
"Through this partnership, customers of Magicbricks availed one of our most innovative and popular offerings, Ola Rentals. Poised to solve the unique mobility needs of commuters who have multiple travel needs in one day; Ola Rentals waits on you and lets you choose not only the duration for which you need the car but also the kind of car you want," said Anuj Sahai, Vice President-Alliances at Ola.
Bringing hatchbacks, sedans, SUVs, and luxury cars with all in-app safety features such as SOS button and live tracking of rides, Ola Rentals provide packages from one to 12 hours, depending on the user's requirement.
The category comprises vehicles audited for high quality and best-rated drivers who have been handpicked and trained to offer a consistently superior experience for customers.
-ANI