Indian Railways' surge pricing will just harass the general public. Here's why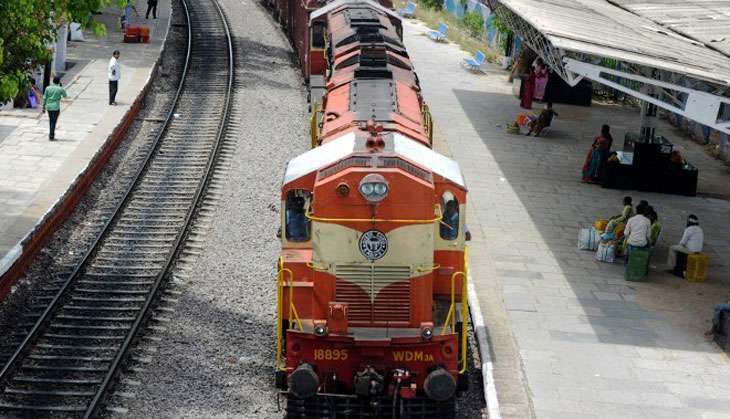 On 7 September, Railways Minister Suresh Prabhu introduced the concept of dynamic pricing in Rajdhani, Duronto and Shatabdi trains. From 9 September, people will have to pay different prices for the same ticket depending on the numbers of seats that have been booked.
The concept of surge or dynamic pricing has long been used by airlines to make people book in advance and help airline companies manage their inventory better. More famously, thanks to a series of recent battles and stiff resistance from a lot of state governments, it is uses by taxi aggregators like Uber and Ola.
Modernising the Railways?
This latest step is being touted as part of the NDA government's drive to modernize the Indian Railways.
"The base fares will increase by 10% with every 10% of berths sold subject to a prescribed ceiling limit. There will be no change in the existing fare for 1AC and EC class of travel," a railway ministry release said.
While 10% of the seats will be sold at the normal fare in the beginning, the fee will increase by 10% with every 10% of berths sold with a ceiling limit at maximum 50% depending upon the demand.
But before the government introduces this concept, it must be able to answer a few questions on the concept of surge pricing.
1) In the airline industry, what are the chances of people not getting an air ticket even if they plan their trip three months in advance?
2) Do book a flight; do people have to buy tickets in black from touts?
The answer is a resounding no; if you book three months in advance for a flight, you will definitely find a seat and you will not have to buy it in black.
But take the case of Indian Railways. During any festive season, to travel to states like Uttar Pradesh, Bihar and West Bengal is nearly impossible because as soon as the sale of tickets begin, almost all are sold out within five minutes thanks to the large volume of people looking to travel on those dates.
These are also bought in bulk by various travel operators and then sold off at a higher price to those desperate to head home for the holidays.
It's clear to see that surge pricing, or dynamic pricing, works in industries where there is enough supply to meet the demand. But the Railways, the major travel link system in the country, doesn't really have the capacity to meet the demand of tickets in four months in advance.
This won't end well, will it?
So what will happen from 9 September onwards? In all probability, touts will continue fleecing people and book the tickets as per usual and sell them off at a higher price.
So in reality, all the government will achieve with this scheme is harassing the general public. The people most affected will be those who cannot afford an air ticket at even its base price (Rs 3,900 - Rs 4,000). The same people will be forced to pay around 80% of the air ticket price to travel the same distance over a longer time on a train.
Here's an example for those travelling from New Delhi to Patna in a Rajdhani.
Going by the surge price rule, around 40% of customers will have to shell out 50% more in a Rajdhani all the time.
So in maximum surge price rate, these 40% will have to pay around Rs 2,430 to travel one way to Patna. This price was calculated using the current base price for one seat on the on the Delhi- Patna Rajdhani which is Rs 1,660.
So anyone who doesn't manage to book within the first five minutes, will have to pay 10% more and then 20% and so on. If they still don't manage, they'll have to buy from touts who charge at least Rs 500 extra on top of the price they paid for it.
This means that for 40% of all travellers on the train would have to shell out approximately Rs 3,000 to travel one way, even if they book four months in advance.
The irony of this kind of naive economics is that a traveller will get a Go Air or an Indigo Flight at the same price if the book just three months in advance.
So why would and why should those 40% consumers take a 12-hour journey when they can reach their destination in just 1.5 hours for the same amount of cash?
Perhaps this scheme will push up airfares as well so that there's some kind of a balance. Which means, in reality, this strategy of flexi pricing will benefit the airlines industry more than the Railways.
Edited by Aleesha Matharu
Also read -Railway surge pricing: Twitter lashes out at Suresh Prabhu, PM Modi
More in Catch - Only in India: Indian Railways' electric locomotive goes missing... Wait, what?
Rail Budget: Five unaddressed problems that sour the railway experience