Indian Economy will grow less than 1% in 2017-18: Arun Kumar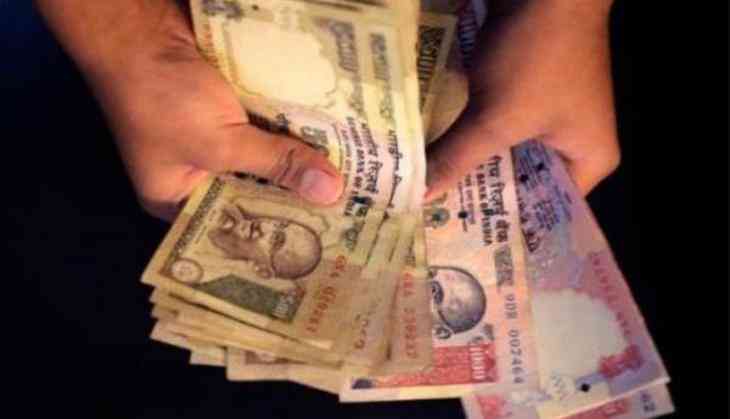 The Indian economy's growth is likely to dip to beow 1% in 2017-18, claimed economist Arun Kumar Monday in his latest book, 'Demonetisation and the Black Economy'.
The Narendra Modi government may claim economic growth to be at 6.5% for this financial year, but it takes into account data from the formal economy alone, according to the book. What the government has ignored is a recession in the informal sector that accounts for almost half the country's gross domestic product, Kumar said.
The professor is considered to be an authority on the black economy, having researched it for more than three decades. He was among many economists critical of the Modi's decision to demonetise 86% of India's currency in circulation in November 2016.
"In my book I have shown that the real impact of demonetisation was not limited to just two-three quarters of 2017. The move killed the informal sector completely and its real impact would be visible in times to come," Kumar said.
In his book Kumar argues that there is no corelation between cash and corruption. "If we look at the economy of Nigeria, where cash accounts for only 1.4% of the GDP, corrpution is very high. But in a country like Sweden, where the ratio of cash to GDP is the same, corruption is very low.
"Similarly, in Japan, where cash-GDP ratio is around 18%, corruption is low, but in India where cash accounts for 12% of the GDP, corruption is high," he said.
Targeting the Union government's claims that demonetisation led to increased filings of income-tax returns by individuals, Kumar said it does not result in a proportionate increase in tax collection.
"If demonetisation has actually led to higher tax compliance, then why has the number of people declaring income above Rs 10 lakh not increased proportionately?" he asked.
At the time of demonetisation the government predicted a windfall gain of Rs 2-3 lakh crore.
As much as 99% of the demonetised currency was deposited in banks within 50 days of the move, forcing banks to shell out interest.
Kumar, in his book, argues that the argument about excess currency notes in the economy was flawed. "The cash in the Indian economy increased due to the rise of the services sector. If we do not have enough cash to support that rise, the economy will not grow. That is what happened during demonetisation," he said.