How will currency ban impact real estate sector? Opinion divided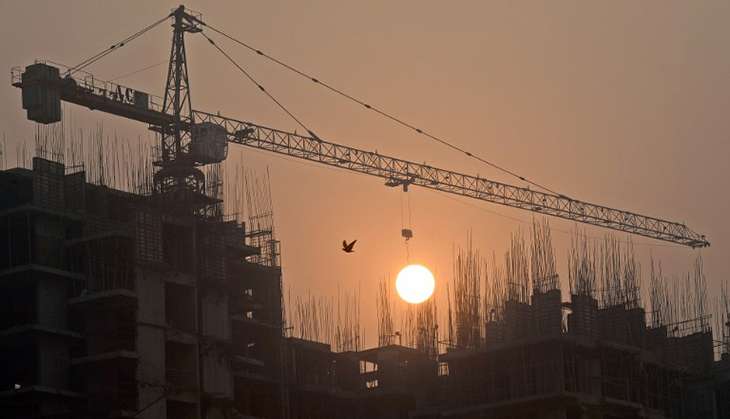 The real estate sector is one of the most heavily affected by the Centre's move to ban currency notes of Rs 500 and Rs 1000 overnight. And the move has elicited a pretty mixed response from people within the sector.
While industry experts and veterans said the move will increase transparency especially in the unorganised sector, many brokers and real estate agents have expressed their displeasure.
What brokers say
Catch spoke to a few brokers in the national capital, who seemed discontent with the move.
A real estate agent working for the firm South Delhi Homes told Catch, "We will find a way to route transactions through other ways", without specifying how.
"There will be a minor inconvenience for a short period of time, but I don't believe this will impact our business," the agent said.
Another agent, who deals in the sale and renting of flats in Mayur Vihar, New Delhi, agreed, but added that cash transactions, the backbone of the sector, will continue. "We will deal with the landlord more than the tenant for brokerage, which might even increase rent prices," he said.
A popular broker in Delhi's Saidulajab area, who did not wish to be named, said this move would certainly make it difficult for them to function, as almost all transactions are through cash and a temporary withdrawal limit of Rs 20,000 per week from banks would mean they would have no choice but to decrease brokerage, or wait for weeks to receive the entire brokerage amount.
Brokers in Noida and other parts of NCR also expressed similar sentiments.
Will black money be curbed?
Catch spoke to lawyers who deal with cases in the real estate sector. They said that while there will be a change in dealings within the real estate sector, the move will not necessarily end cash-based transactions.
"The real estate is already facing a crisis, and this move will definitely jolt the sector," said Vasanth Rajashekharan, a New Delhi-based lawyer.
He, however, stated that this move will not affect black market transactions in the sector. "It won't be stopped; it will be just replaced with the new currency notes. The withdrawal limit is temporary. Eventually there will be no limit. Whatever liquid cash can be changed will be used again for illegal dealings. I don't see how this move can curb black money in the real estate sector," he added.
Vivek Chib, a lawyer in the Delhi High Court, said: "While cash transactions will continue, the move will give a hard time to brokers and real estate agents."
Expert opinion
Industry veterans had a different opinion.
"The banning of higher currency notes is a major move which will help curb unaccounted-for cash in the real estate sector. We have just witnessed a tremendous step towards increased transparency in the Indian real estate industry. The effects will be far-reaching and immediate, and shake up the sector," said Anuj Puri, chairman of JLL India, a real estate services firm.
Getamber Anand, president of CREDAI, a body of private real estate developers associations, said: "The organised part of the real estate sector has always been compliant. It is the unorganised, fly-by-night players who will be affected."
Analysts said primary markets, comprising of new flats and residential colonies, will not see much of an impact, as most transactions are through mortgage and bank-routed transactions.
"Primary markets will not be affected. Secondary markets could see a change. It can help improve transparency, with a severe impact on plotted developments. The move will lead to making the sector more transparent," DLF CEO Rajeev Talwar told Catch.
Edited by Shreyas Sharma
More in Catch
Currency ban: lack of cash makes traders and labourers suffer
Currency ban will aid the market & the economy feel stock brokers
Rs 500 & 1000 notes scrapped: how the move will impact you and the economy