Hamleys to start 'biggest ever' Easter sale with discounts and allowances‬‬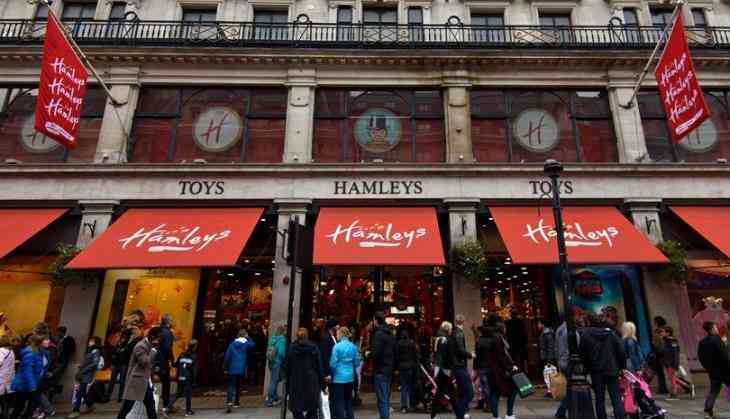 Hameley's famous toy brand has launched 'biggest ever' Easter sale. Easter is approaching fast and the toy brand has discount on favourite toys for your kids.

The offers are mind-blowing, it includes £40 Playmobil Adventure Tree House (was £60), a £13.60 Pokemon Large Plush Assortment (was £17) and a £29.60 Nerf N-Strike Elite AccuStrike AlphaHawk Blaster (was £37). If you spend £30 on your children's toys, you will get free DVD.
Also Read: Buy Dunkin' Donuts Saucony sneakers for Boston Marathon race
The #Easter #SALE has started! https://t.co/rmko9uTny1 #pokemon #lego #playmobil #nerf #ravensburger and many more! In store and online! pic.twitter.com/CUKelehbkZ

— Hamleys Toys (@HamleysToys) March 27, 2018
The discount is on hundreds of toys such as POkemon, LEGO, Playmobil and many more. You can avail the offer both online and in store.

If you are planning to visit the store, you can get additional discount by showing a discount coupon: www.hamleys.com/EasterDiscount, print the discount coupon and show it at the store. The voucher is valid until Monday, April 30 and is redeemable at UK Hamleys stores.
#LEGO #Batman is part of our Easter Sale in store and online!Shop now => https://t.co/HvrIFIElTh pic.twitter.com/RlxgBon8KE

— Hamleys Toys (@HamleysToys) March 27, 2018
The sale is available both online and in-store until April 15. Hamleys is also planning to organise a meet and greet event which will have Easter Bunny Bear and pick up mystery Easter Egg discount coupon giveaways.

If you have further doubts regarding the discount, you can check online find a store tool at: www.hamleys.com/explore-stores.
Also Read: Singapore Airlines Boeing 787 Dreamliner reveals the new business class