GST: How Chidambaram invoked the 'aam aadmi' to corner Jaitley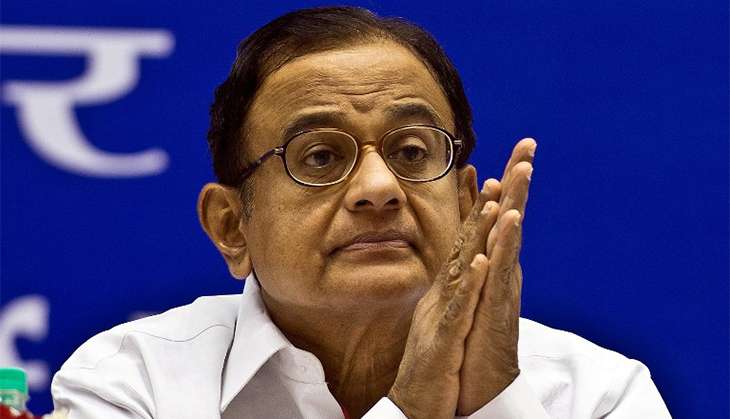 Congress did its best to stall the passage of Goods and Services Tax in Parliament for over two years. Being in opposition, the party taught a few lessons of political sabotage to the NDA as the latter did not allow the passage of GST for over five years when the former was in power.
However, Finance Minister Arun Jaitley finally overcame the hurdle of Congress Opposition in Rajya Sabha by convincing the state governments on the need of passing the GST at the earliest.
Also read:GST debate to be a Jaitley vs Chidambaram face-off. Don't miss it!
But Congress does not want to give up easily. In the Rajya Sabha debate, Congress launched its most fluent and sharp brain - P Chidambaram - to checkmate Jaitley by invoking the interest of general public.
Congress has been demanding the fixing of the GST rate in the Constitutional amendment Bill at 18% so that no future government can increase the tax rate.
Chidambaram, in his speech on Wednesday, said not fixing the GST rate at 18% would make the services in the country expensive. "Services account for around 57% of our GDP. We already have a service tax of 14%. If we do not fix the rate of GST at 18% we would be subjecting public to inflation".
Also read: Govt panel accepts most Congress demands. Will the GST bill pass now?
Interestingly, Chidambaram who was often accused of being on the side of corporates as the finance minister in the UPA government, chose to invoke the interest of the people on the matter of GST.
Chidambaram also played a smart card final by seeking an assurance from finance minister Arun Jaitley to introduce the State GST and the Integrated GST bills in the Parliament as a finance Bill instead of money Bill so that they could be debated and voted in Parliament.
Given the problems that NDA government has faced in getting the GST passed in the Rajya Sabha they would ideally not want another voting in Rajya Sabha at the time of passing of state and Integrated GST. But if the state governments lap up the idea of debating both the Bills again in Parliament, the government may have to introduce many more changes before GST becomes a law in the country.
Also read: Here's everything you need to know about GST Bill
The NDA government does not need to agree with any of the demands made by Chidambaram in Rajya Sabha on Monday, but Chidambaram played his cards well within his limits by bringing up topics like inflation and interest of the people.
Inflation has been a raging issue in the Indian economy for quiet some time. By linking GST with inflation Chidambaram tried to touch a sensitive nerve that will create some doubts in the mind of the current government.
Also read: Failed tea party: why Govt's been advised to go against promises made on GST