Govt to borrow more. Will it miss fiscal deficit target?
Catch Team
| Updated on: 27 December 2017, 20:43 IST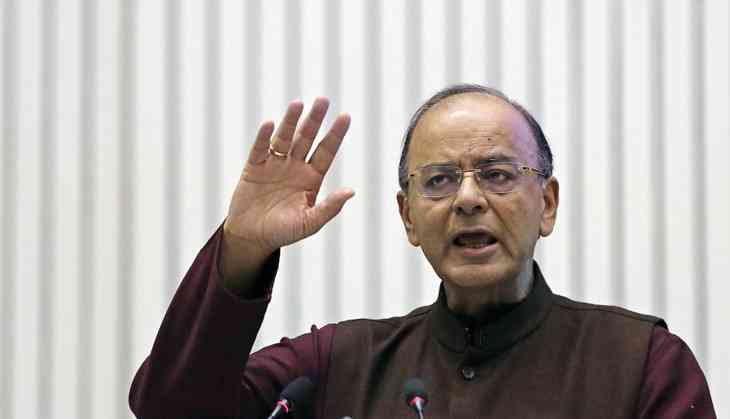 After denying it for many months the central government has hinted that it is likely to breach its fiscal deficit target of 3.2% for the current financial year. According to a Union finance ministry statement, the government may borrow an additional Rs 50,000 crore through long-term securities from markets.
In the Union Budget for fiscal 2017-18, the Centre's gross and net market borrowings were budgeted at Rs 5.8 lakh crore and Rs 4.23 lakh crore, respectively. However, in order to borrow more from markets, the government plans to trim down the treasury bills (short-term borrowings) from present collections of Rs 86,203 crore to Rs 25,006 crore by the end of fiscal 2017-18.
"The government will thus, between now and March 2018, not be raising any net additional borrowing (T-Bills will be run down by Rs 61,203 crore and additional G-Sec borrowing will be Rs 50,000 crore)," the release said.
Why the change
The Centre is under heavy pressure due to lower revenue collection under the Goods and Services Tax (GST) regime. November GST collections slipped for the second month on the trot to Rs 80,808 crore, down from more than Rs 83,000 crore in October.
Collections under the GST have been marred by two reasons: the complex structure of the new regime and low demand. This has created many problems for the central government as it may have to trim down its expenditure in the economy. Since the private investment in the economy has not picked up over the last few years, a decline in government spending due to lower revenue collection may result in further decline in the GDP growth.
It is to be noted that Finance Minister Arun Jaitley has made contradictory statements on the fiscal deficit over the past few months.
"No pause (on fiscal consolidation) but challenges arising from structural reforms... could change the glide path," he said on 16 November at the annual Asia Pacific meeting organised by Morgan Stanley in Singapore.
However, a day later when international ratings agency, Moody's upgraded India's sovereign bond ratings, in a celebratory press conference on getting an upgrade, Jaitley made a U-turn saying, "We intend to maintain the fiscal glide path. We believe that the upgrade is a belated recognition of all the positive steps that have been taken in the past few years that contributed to the strengthening of the Indian economy."
Moody's ratings upgrade came on the back of India's promise to keep government debt under control and meet fiscal deficit targets. It remains to be seen how credit ratings agencies react to the news of additioal borrowings by the government.
Edited by Joyjeet Das