Going for broke: how NDA's new code could fix India's bankruptcy regime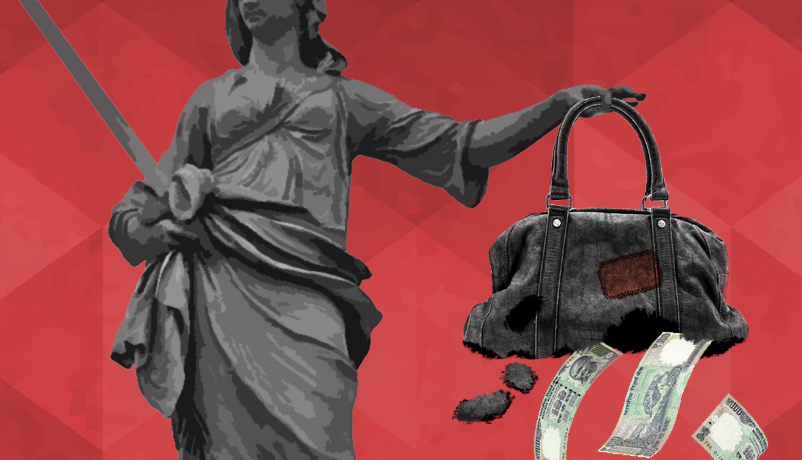 Going under
India\'s bankruptcy law is a vestige of the old socialist order, and outdated
Under it, Vijay Mallya doesn\'t have pay Kingfisher staff but can splash on IPL
Creditors take 4.7 years to recover 25% dues from a bankrupt firm. In US, they get 80%
Salvage job
The NDA regime has brought a new Bankruptcy and Insolvency Code
It mandates that all insolvency cases be resolved within 9 months
Insolvency proceedings will be left to domain professionals
If there plan isn\'t accepted by 75% creditors, the firm\'s assets will be sold
When India embraced capitalism in the 1990s, it didn't completely dismantle the old socialist economic order. The country's bankruptcy laws are a legacy of that order. Now though, the government plans to change it for good.
Bankruptcy laws ensure that failed businesses are eased out in an orderly manner so that shareholders and creditors are protected from undue losses. India's current bankruptcy regime, however, isn't equipped to provide quick resolution in such cases in an increasingly complex economy.
Take Kingfisher Airlines for example. The carrier was grounded in 2012 after it ran up debts of over $1.5 billion. Ridiculously, the bankruptcy law allowed the Kingfisher promoter Vijay Mallya to not pay the salaries of its employees and the money due his creditors, while he could splash money on lavish IPL post-match parties.
Current bankruptcy law allows Vijay Mallya to not pay Kingfisher staff, creditors, but splash on IPL
Currently, nearly 60,000 bankruptcy cases are pending resolution in Indian courts.
To fix this messy situation, the Narendra Modi government has brought a new Bankruptcy and Insolvency Code, which, if passed by the parliament, could fundamentally change the way India deals with bankrupt businesses.
Also read: Lost jobs, shut factories: India's dark export story
The government claims that the new code is "path-breaking" that will help attract more investment by providing faster redressal of insolvency cases.
What's the need for a new law?
India ranks 136th of 189 countries in the "resolving insolvency" component of the World Bank's Ease of Doing Business Index. Its overall rank is higher at 130.
Currently, bankruptcy is dealt with a set of different laws in India.
Liquidation of companies is handled by the high courts.

Bankruptcy of individuals is dealt with under the Presidency Towns Insolvency Act, 1909 and Provincial Insolvency Act, 1920.

Other laws that deal with this include the Sick Industrial Companies Act, 1985, Recovery of Debt Due to Banks and Financial Institutions Act, 1993, Securitisation and Reconstruction of Financial Asserts and Enforcement of Security Interest Act, 2002 and Companies Act, 2013.
As a result, there an overlap in the jurisdiction of four agencies - high courts, Company Law Board, Debt Recovery Tribunals, and Industrial and Board for Financial Reconstruction - which delays resolution of cases.
Also read: CBI questions Vijay Mallya in Kingfisher Airlines loan default case
According to the World Bank, it takes 4.7 years for creditors to recover even a fourth of their dues from a bankrupt company. In comparison in the United States, these cases are resolved within a year and half, and creditors get back as much as 80% of their money.
How will the new code help?
It mandates that all insolvency cases be resolved within nine months at the most.
According to KV Karthik, Partner, Financial Advisory Services, Deloitte India, "if there is any financial default, under the new proposed bankruptcy law, it can be used as a trigger to initiate an insolvency resolution process. This can help the creditor in taking action at an early stage."
Currently, the promoters of a bankrupt company can stretch out insolvency proceedings for years. As a result, Karthik points out, "the creditors aren't in a position to recover much from the borrower".
Also read: Corporate games: can mining baron Anil Agarwal fry fish in its own oil
"Usually, banks are the secured creditors. But by the time the recovery of debts begins, the value of the bankrupt company's assets secured previously would have deteriorated significantly and recovery tends to be poor," says Karthik.
Under current law, creditors can't recover much from a bankrupt firm: KV Karthik, Deloitte India
"So, it's very important for creditors to read the signs of distress early and start the resolution process in time."
The proposed law hands over insolvency proceedings to professionals. They would suggest a revival plan for the company, if there's such a possibility, or sell its assets to pay back the creditors.
Also read: Stop asking RBI to cut rates Mr Subramanian. Arrest food inflation first
"In case the resolution plan prepared by professional is not agreed upon by 75% of the company's creditors within a stipulated time period, the process will automatically move towards liquidation," explains Munesh Khanna, Partner Deals, PwC India
This is where it differs from the US bankruptcy law. "The US law is different from the proposed Indian law in that it allows the debtor company to remain in possession of the business. The debtor may be allowed to cancel existing contracts," Khanna adds.
"The American law also allows the debtor to take more loans at favourable terms if that is seen as important for running the company.
All in all, the proposed code is step in the right direction. It would make companies more serious about their liabilities. Also, it would ensure that a bad business is wound up at the earliest, and its shareholders and creditors saved from as much loss as possible.
More in Catch:
Robots are so mainstream, we're now having sex with them. Say hello to Sexbot
It's not a twin, but the Earth-like planet we just found is definitely family
Angry Indian Goddesses is a movie that can spark a revolution
Just how bad - or good - is chocolate for you really? We sorted through the data to answer that
The Drone Racing League just raised $1 million. Is this the world's next sport obsession?