Cowed down: how the beef ban is killing India's leather industry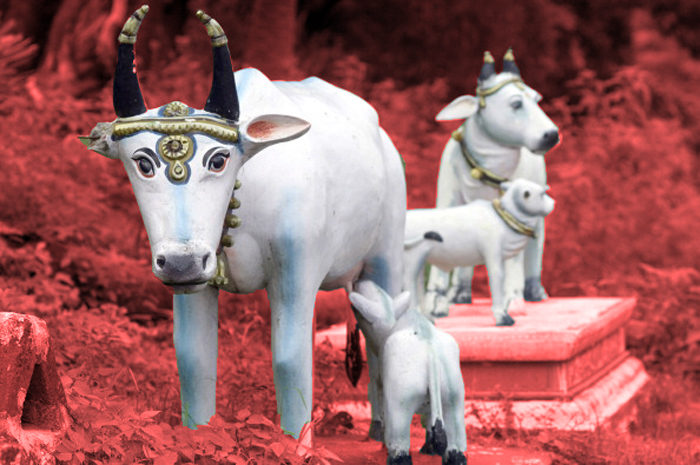 The clampdown
India\'s leather export industry is said to be worth Rs 10,000 crore.
In March 2015, Maharashtra government extended its ban on cow slaughter to bullocks.
As bulls are the main source for hides, this has caused a severe shortage in the leather market.
The industry is already facing pressure from environmentalists. 98 tanneries closed in Kanpur alone.
The impact
Many traders are leaving India and setting up shop in Africa.
Lakhs of people are said to have lost their jobs after the closure of tanneries.
Leather will become more expensive and its quality is likely to deteriorate.
In its effort to protect cows, the BJP has potentially delivered a death knell to India's leather industry.
In Maharashtra, the leather business is said to have gone down by nearly 90% after the state extended the ban on cow slaugther to bullocks in March this year.
If industry talk is to be believed, as many as 1.5 lakh people have lost their jobs in this period. Many tanneries are shutting down. Others are moving to less environmentally sensitive and beef-eating countries in Africa.
There is no verifiable data yet; only some anecdotal indications. According to those in the business, two tanneries from Tamil Nadu and three from Kanpur have shifted to Ethiopia.
Escape to Africa
The leather industry survives largely on the hides of bullocks and buffaloes. The ban in Maharashtra has created an acute paucity of hides, which has hit the industry hard.
After the Maharashtra ban, traders say, even buffaloes are not being culled. Perhaps this is more out of fear than anything else since the ban on cow slaughter does not legally extend to buffaloes.
Businessmen running tanneries say that Gujarat and Maharashtra, both important coastal states, are not even letting containers of imported hides and other raw, semi-processed leather material pass through easily. This has resulted in huge cost overruns.
Some tanneries are shutting shop, others are trying to survive by using inferior quality leather from China to compensate for the shortfall in raw material, and some are simply moving out of India. A few have already moved, while others are contemplating shifting to countries like Ethiopia, Sudan and Kenya.
While there are no statistics available to indicate the extent of migration of leather processing units out of the country, experts speculate that, if this becomes a trend, there could be severe losses in jobs. In addition, the price of leather goods will escalate and their quality will deteriorate.
Cowed down by the ban
The BJP has banned cow slaughter in almost all the states where it has been voted to power since 1967. Haryana, which made sale of beef a non-bailable offence a few days after Maharashtra in March this year, is the 13th such state.
"The leather business in Maharshtra has gone down by nearly 90%. There are no visitors to weekly hide mandis in busy market towns like Amravati and Malegaon. Three months have passed since the beef ban was put in place. There are hardly any leather merchants left in this state," says advocate Abdul Majeed Qureishi, who has been associated with the leather and beef industry in Maharashtra.
He is general secretary of the Qureishi Jamaat, a representative body of Qureishi community which dominates the meat trade in India.
Many tanneries are shutting, some are importing inferior leather from China and others are simply leaving India
Andrew Alexander, a technical consultant in the leather industry, says, "Banning of beef in some states will affect the quantity of hides received at tanneries. Businesses have moved to African nations. While beef ban may be a good move from the point of view of environmentalists who keep flagging the waste generated by this industry, economically it may not be such a good idea to let the tanneries go down the tube."
Tannery owners are clearly disappointed that the new government has ignored their interests. Haji Farooq Ahmad, a hide merchant based in Mumbai, says he has personally suffered losses running into lakhs of rupees.
"The leather industry here has completely failed. Godowns have shut down, markets are empty and all the labourers working with us have gone back to their villages after losing their jobs. Every day we hear about more people moving out of the country or leaving the trade altogether," he laments.
Hard times for the hide-bound
Surprisingly cagey, heads of various tannery associations only agree to speak on conditions of anonymity.
"While there are complex environmental clearances and the whole process of setting up business here is tedious, African countries like Ethiopia and Sudan have welcomed investment in tanneries with single-window clearances. Kenya is another country which is quite welcoming. However Sialkot-based Pakistani leather traders have already made Kenya their stronghold and captured that market. So we are a bit wary of moving there as of now," said a representative of a tannery association in Kanpur.
Tannery owners claim that the pressure on leather manufacturing units had been increasing for quite some time now. It began even before cow-slaughter was banned in some BJP-ruled states. Environmentalists have severely criticised the industry for being one of the major water polluters.
The concern of agencies like National Green Tribunal (NGT) on pollution caused by tanneries is not unfounded.
Kanpur alone is estimated to be pumping more than 30 crore litres of pollutants into the Ganga every day. There were protests earlier this year when the NGT ordered 98 such tanneries to close down. Kanpur city alone is estimated to have around 700 tanneries, all of which NGT has threatened to close down.
Several studies have shown that a single tannery can pollute groundwater in a radius of seven to eight kilometers, making the water unfit even for irrigation.
A total of 3,000 tanneries are estimated to be running in Tamil Nadu, West Bengal and Punjab, besides Kanpur, which is the leather hub of India. Together, they export roughly Rs 10,000 crore worth of processed leather from India.
This market was estimated to double by 2020. However, with a global slump, a weakening rupee and the ban on beef, experts are revising their estimates.
"We are caught in a pincer - as it is the there was the pressure from environmentalists, now the enthusiasm for banning slaughter of all cattle has butchered our business prospects," Farooq Ahmad wryly summed up the industry's dilemma.