Cash is King: whatever happened to plastic money?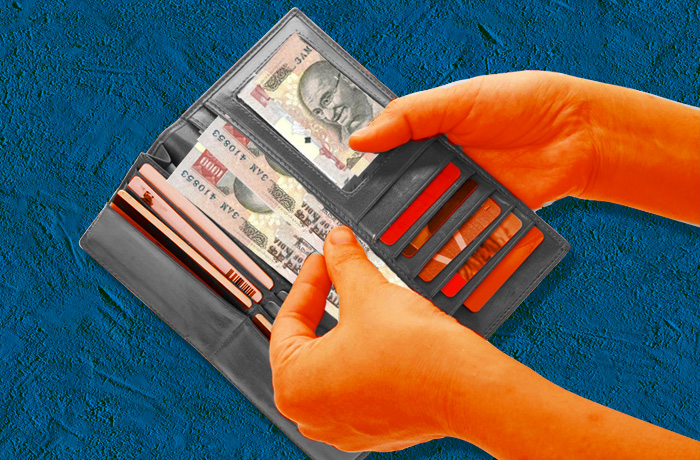 Cash vs plastic
Plastic money was supposed to replace cash in retail transactions
Banks pushed credit cards aggressively last decade
Where do we stand
Cash transactions still rule the roost
Heavy convenience fees discourage customers from using debit and credit cards
More in the story
Why are retailers against card payments?
Will the situation improve?
The introduction of plastic money - credit and debit cards - heralded, we thought, the slow death of the cash-driven modern Indian retail.
Banks issuing credit cards aggressively pushed them and things progressed quite satisfactorily until the global meltdown in 2009. That was the time when everyone in the financial space withdrew into their conservative shells and focused on debit cards instead.
Read: Arguments against tax on agricultural income don't hold water. Here's why
Nonetheless, despite the marked somnolence in the credit space, it was thought that the use of plastic in the retail space would, in any case, grow significantly and everybody would benefit: The consumer would not need to lug around wads of cash and would have a useful electronic record of expenditure.
Besides, sooner than later credit card issuance would expand again and the resulting boost to consumer spending -- the buy now, pay much later syndrome -- would provide a demand side push to the growth process.
Number of Outstanding Cards

The retailers in turn, it was thought, would benefit from reduced costs of cash management, easier accounts of sales and increased consumer demand and would, therefore, happily bear the cost of plastic transactions, the so-called bank charges.
But this did not happen and somebody needs to do something about it.
Try offering your credit or debit card for payment and, in a shockingly large range of retail establishments, you are gently told that you will have to pay 2% extra since the business cannot bear the bank charges of that magnitude as the margins are too slim.
And this is where the salesperson is articulate and knowledgeable - probably the owner of the establishment. The regular salesman simply informs you that 2% extra is required and, in many cases, is to be paid in cash! From high-end, high-street, car dealerships to glossy booze shops, humble and not-so-humble grocery shops and many other retail establishments, the story is the same.
Plastic is more expensive than cash and by a significant margin!
The cash economy has struck back with a vengeance! Even hard core plastic users will think twice if they have to pay a 'convenience fee' of 2% for the privilege of using plastic.
Plastic is more expensive than cash. And by a significant margin
The logic appears to be straightforward. Retail has no intention of losing margins and does not seem to like electronic records of sales transactions in any case. Also, a lot of customers are quite comfortable with carrying around cash to pay for what they buy. So who needs plastic anyway? Too many uncomfortable electronic records in too many computers accessible by too many faceless g-men!
The fundamental commercial principle of plastic use was that the retailer pays a small percentage of the retail price for availing the benefits of plastic-based payments. The Credit Card Associations, as they call themselves, appear to have turned a blind eye to the widespread contemporary practice of pushing the cost on to the consumer, unless of course, they have changed their rules.
The Indian retail market is huge and if to keep a hold on this lucrative business segment some old established principles have to be quietly ignored, so be it! What's a principle or two when the potential numbers are so humongous!
Those who regulate the functioning of electronic payment systems may not, perhaps, have the wherewithal to get into this level of operational detail, for it is evident that the retail trade blithely disregards them.
There is no evident fear of any violation of regulations amongst the trade and I am afraid I will have to make far more frequent trips to the ATM than I ever wish to. 2% is too much to bear in these hard times!
The Dark side of the Force has shown it is powerful. Is anyone bothered?
More in Catch:
Post poll victory: the rape reward for a Dalit woman in UP
Cheat Sheet: 14 things we learned from Sean Penn's epic interview of El Chapo
No booze is good news?: CM Chandy on prohibition, elections & more
Forget the red carpet, these were the 8 most fabulous moments at the Golden Globes