Will RERA help you get possession of that home you booked years ago?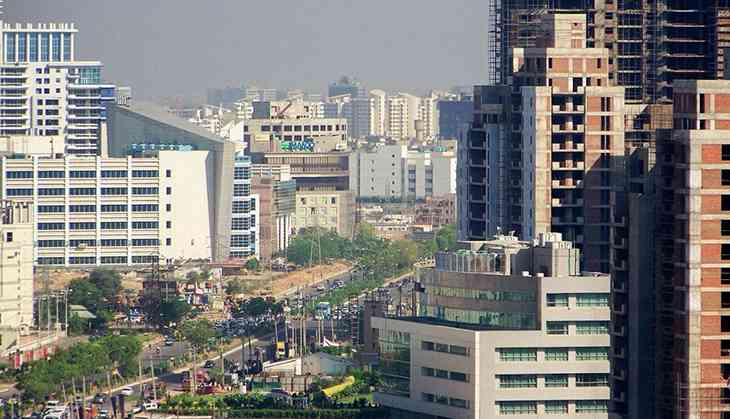 Vandana Kumari booked a two BHK flat with a prominent developer in Noida Extension in 2010. The possession was due in 2013. It is April 2017 now and she is still living in a rented home in Ghaziabad, paying a rent of Rs 15,000 per month plus her EMI of Rs 10,000 per month. She has not got possession of her dream home even after waiting 7 years .
Vandana is not alone. There are lakhs of people across the country who have paid crores of rupees in EMIs to banks without getting possession of their homes. They have faced the double whammy of paying EMI as well as house rent for years.
There are hundreds of cases in various courts in the country but most decisions are pending.
A ray of hope
After years of waiting, finally there is a ray of hope for helpless home-buyers in the country in the form of RERA (Real Estate Regulation and Development Act), which became effective May 1, 2017.
Under the law, all states will have to establish a real estate regulatory authority within 3 months from the enactment of the law, which will regulate the conduct of developers and punish those guilty of conning the consumers.
The act, if implemented as it was envisaged can force the developers to pay an interest of close to 10% (2% above the SBI's marginal cost of funds) for delaying the delivery of apartments to buyers.
In case a buyer seeks a refund, the developer will have to refund the entire amount at the same rate, and the payment has to be made within 45 days of a claim being made.
In case the developer fails to do so, there is a provision for a jail term as well. Amidst all the gloom of over a decade in the Indian realty sector, RERA in its original form has come as a blessing for the home-buyers who have been running from pillar to post to get the possession of their dream home.
The law has given confidence to buyers and they are even filing cases against developers.
According to a Times of India report , two prominent builders were booked in the past two days in Greater Noida on the basis of complaints filed by a few home-buyers for delay in construction of residential projects.
An FIR has been filed against the CMD of Amrapali Group Anil Sharma, by a buyer of his Leisure Park project in Noida Extension. Shrikant Haldar, has invoked Sectios 420 (cheating) and 406 (criminal breach of trust) of the Indian Penal Code for delay in possession of Amrapali Leisure Park, the newspaper reported.
Jaypee Infratech's Manoj Gaur, Sameer Gaur and others too face an FIR for delay in possession of flats in Jaypee Aman in Sector 151, along Noida expressway.
All is not well
Even though RERA was created to provide existing customers a relief, there is a fear that many states may dilute the law while implementing it.
Samir Jasuja, founder and MD of PropEquity,a real estate research, Data and Analytics provider , says " The law was meant to be enacted retrospectively which means all the old projects would be come under the new law. But there have been reports that many states are trying to dilute the law to provide relief to the developers. If that happens, the new law will provide relief to only new buyers in the country."
Developers are playing smart
According to a Hindustan Times report, in Uttar Pradesh developers have started giving possession to buyers by taking 'partial completion certificates incorporated through the UP Apartment Act sometime back. The clause allows "the builders to deliver possession to buyers for fitouts (allowing the latter to carry out interior work) even though basic amenities or infrastructure are missing,' says the report.
Delivering apartments in such a manner means developers will not have to pay penalty to buyers for late delivery as mandated by the RERA.
Siddhart Goel, senior director research , Cushman & Wakefield is hopeful, though "What we have seen so far is that Union urban development minister Venkaiah Naidu said that all states will have to apply RERA in its original form and they will not be allowed to dilute the law."
Goel further adds, "But what happens finally is anyone's guess because as a real estate law, it's in the domain of both the central and state. The Constitution says that state governments cannot go against the central government but there is a possibility of many years of litigation before the buyers get any relief if the states actually decide to dilute the law."
Buyers' lobby
Even as the developers are lobbying hard to get the RERA law diluted, buyers, too have formed a collective force to force the state as well as centre government to not bow compromise with their interests.
One such organization is NEFOWA (Noida Extension Flat Owners Welfare Association) which has over 40,000 members. The organisation recently met Uttar Pradesh Chief minister Yogi Adityanath to demand a retrospective implementation of the law in the state which has hundreds of residential projects in Noida and Greater Noida.
"We met the chief minister recently to request him to not allow developers to find loopholes in the law. We have been assured timely delivery of our homes," said Indrish Gupta, founder NEFOWA.
The crony practices of Real estate developers have been responsible for the fall of many economies in the world. RERA must be used to ensure that Indian economy escapes such risks.