Between 2015 and 2018, Jaitley has reduced India's long term growth potential by 2%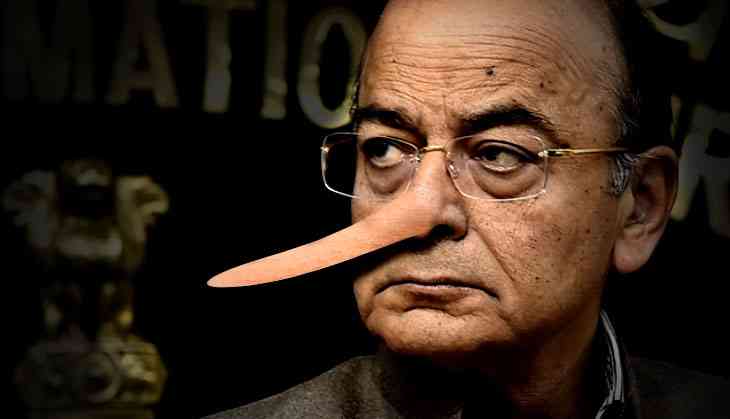 India's finance minister Arun Jaitley believes that with all the economic reforms in place, India can consistently grow at 7-8% over the next 10-20 years.
Speaking at the India-Korea Business Summit in New Delhi on Tuesday, he said "With policy changes accompanied by a supportive global environment, India perhaps has the potential to achieve a little more than that (7-8 per cent growth)," he added.
Since, India is already the fastest growing economy in the world, this rate of growth should, in Jaitley's view, is the best possible for the country. But is it actually India's true potential?
Just three years ago, the same finance minister had a different perspective on India's growth. Just one year in the government, Jaitley believed that anything less than 10% growth would be lackluster for a country like India.
"India's own normal in terms of its growth rate has to target anything close to a double digit. India growing at five per cent, six per cent or even seven per cent is not an India that is going to face up to this challenge (of large young population)," News agency PTI reported Jaitley as saying in his keynote address at the a conference organised by the Center for Strategic and International Studies, a Washington-based top American think-tank.
What makes Jaitley less ambitious than before?
In 2016, India experimented with one the riskiest monetary policies in the world. The government demonetised 86% of the currency in circulation in order to force people to declare their unaccounted incomes. Had the move been successful, it would have increased India's tax kitty by 2-3 lakh crore.
Unfortunately, most of the demonetised currency (99% according to Reserve Bank's data) came back into the banking sector on which the commercial banks are paying interest today.
Lakhs of jobs were destroyed in the informal economy of India, which still provides employment to an overwhelming majority of Indians. Unemployed people cut down their spending initiating a cascading effect on the formal economy as well.
Demonetisation was followed by the implementation of the goods and services tax. In Jaitley's own words, it was supposed to push India's growth by 2% . "This (GST) has the potential to push India's GDP by one to two per cent," Jaitley had said at the Peterson Institute for International Economics, Washington in 2017.
Remember, the 2% push was being calculated on 8% growth, something India was used to before then 2008 financial crisis.
Between 2003-04 and 2007-08 India constantly touched the growth rate of above 7% and touched an all time high of 9.57% in 2006-07. While India's growth was behind China's that grew above 10% during those years, the world believed that with demographic dividend on India's side, this South Asian country too could touch the double digit growth path by 2020.
Because by that year, 64% of India's population will be in the working age category with an average age of 29 years. It was this demography that had fueled China to grow above 10% for more than 2 decades.
Unfortunately, the nearer we have reached the peak of our demography the farther we seem from reaping its dividend.
What the peak growth of 8% mean for India?
If Jaitley believes that 8% is the best that Indian can achieve in the medium to long term, it would mean lost opportunity of millions of young working age people in India, who otherwise would have got a chance to work. To put things in context, China's above 10% GDP growth until 2014, raised its per capita GDP 'almost 49-fold, from 155 current US Dollars (1978) to 7,590 US Dollars in 2014, lifting 800 million people out of poverty" according to an article published on the website of World Economic Forum.
It was China's long leap forward in poverty reduction that helped the world achieve its millennium development goal of halving extreme poverty.
Now that it was India's turn to eradicate poverty through high-octane growth, India's finance minister is settling down for full 2% less than his own projections. The NDA government must introspect its policies. They were voted to power to do something that the previous government could not.