Apple, IBM chiefs Tim Cook and Virginia Rometty ask for supervision after Facebook breach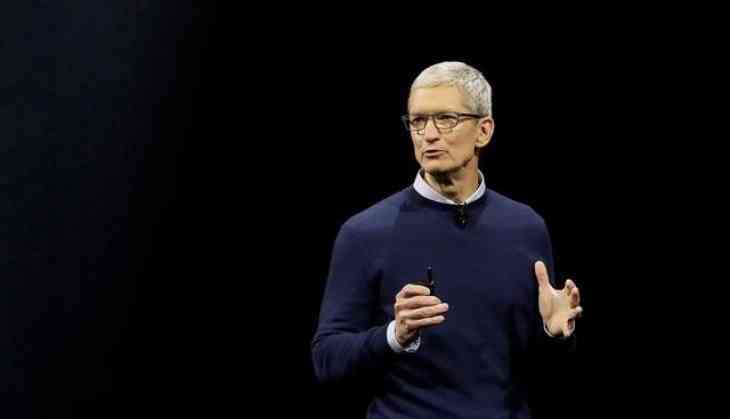 Apple Inc and IBM Corp executives want more detailed and investigation on how personal data was used following the Facebook Inc data breach. The consultancy Cambridge Analytica roughly used 50 million users' data.

Apple chief Tim Cook spoke at the three-day China Development Forum in Beijing said, "well-crafted" rules and regulation was required. He also said, "It's clear to me that something, some large profound change is needed." IBM Corp chief Virginia Rometty said, users should have more rights over their own data.

Cook co-chaired te event and said, "I'm personally not a big fan of regulation because sometimes regulation can have unexpected consequences to it, however I think this certain situation is so dire, and has become so large, that probably some well-crafted regulation is necessary."
Also Read: P Chidambaram's tweet about coffee price entertained people

Facebook has come under tight scrutiny from users, lawmakers and investors following allegations that Cambridge Analytica which is a privately owned company that combines data mining, data brokerage, and data analysis with strategic communication for the electoral process. The firm has been accused of harvesting data of up to 50 million Facebook users without permission and using the data to help politicians, including US President Donald Trump and the Brexit campaign.

On Friday, U.S. lawmakers requested that Mark Zuckaberg should explain at a congressional hearing how user's data was released to the consultancy. On Monday, IBM chief executive Rometty said, "If you're going to use these technologies, you have to tell people you're doing that, and they should never be surprised. "(We have to let) people opt in and opt out, and be clear that ownership of the data does belong to the creator."

On Monday, Baidu chief Robin Li at the same event said, "China has become increasingly more aware of this problem and have been enforcing the relevant laws more definitely and strongly. "I think the Chinese people are more open, or less sensitive about the privacy issue. If they are able to trade (privacy) for convenience, safety or efficiency – in a lot of cases they are willing to do that."

In January a consumer group from Jiangsu in east China filed a lawsuit against Baidu claiming the firm was illegally collecting personal data.
Also Read: Lemon Tree Hotels‬ IPO opens today, raised Rs 311 crore from anchor investors