A dark Diwali for traders as demonetisation and GST continue to burn India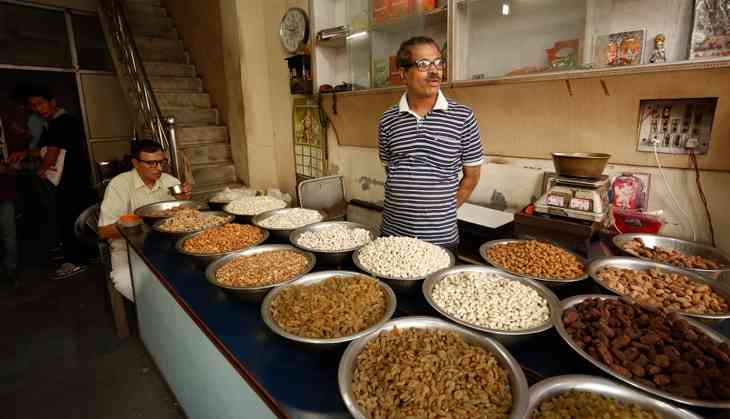 (Priyanka Chharia/Catch News)
At 1 pm on an afternoon a day after the whole nation has taken a collective holiday, Sadar Bazar in Delhi is usually a place for customers with big orders and deep pockets. Smaller buyers, with orders of a few thousand items, have to wait for hours at times.
But on 3 October, with Diwali just a fortnight away, shopkeepers are waiting for customers.
That the situation will change in the coming days seems unlikely. Sales have dropped by as much as 70% for a few sellers. Many expect that they won't be able to repay loans that they have taken as working capital to purchase stock ahead of the month-long festival season.
A series of blows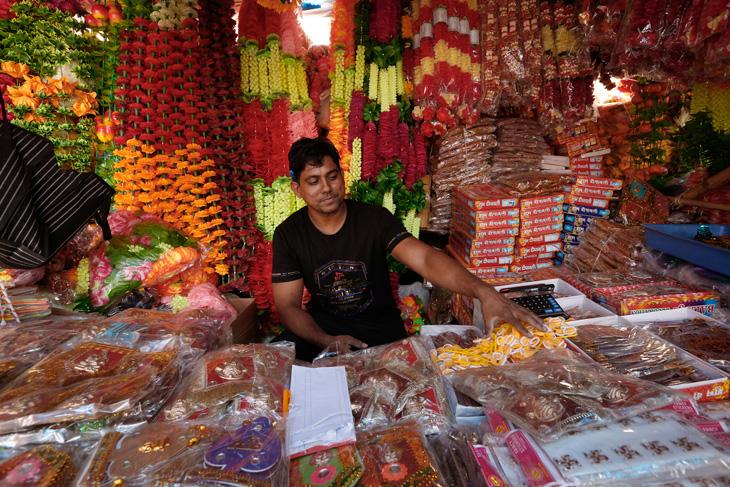 Priyanka Chharia/Catch News
Every shopkeeper holds one man responsible for the dire situation. "Prime Minister Narendra Modi has done so much for us in the past one year, we are destroyed," said Amarchand, who sells Diwali frills and decorative garlands at Sadar Bazar.
Deepak Saini, another shopkeeper selling the same item just ahead of Amarchand's shop says, "Sales are down by 30%. It does not look like Diwali this year. We are all sitting idle."
Diwali, the festival of lights, is a time when businessmen enjoy a period of prosperity. But this year, gloom has descended in New Delhi's biggest wholesale markets. Thanks to demonetisation that rendered millions jobless at the lower pyramid of the economic activity - people are literally cashless.
Before any recovery could take place, the Goods and Services Tax (GST) came crashing down on the economy, making things more expensive.
During the average year in the festive season, companies - big and small - as well as individuals, purchase gifts for their employees, relatives and friends. It's the time of year that electronic items, gold, household items and more are purchased as it is believed in Hinduism that if they splurge during that period, the goddess Laxmi would give them more.
But not this year. Post-demonetisation, which sucked out 86% of the currency in circulation, the country's economy is in doldrums. A hiring freeze has gripped several large companies and growth in India's GDP is falling. Many small and medium enterprises have gone out of business as the GST has made things too complex for them to remain profitable.
"Government said GST will bring down the prices. But barring a few things, a majority of things have become expensive. A kg of almonds cost Rs 640 before GST. It now costs Rs 740. Who will buy dry fruits this year?" asked Sureh Sharma, a wholesale dry fruit dealer at Asia's biggest dry-fruit and spices market near Sadar Bazar.
A common burden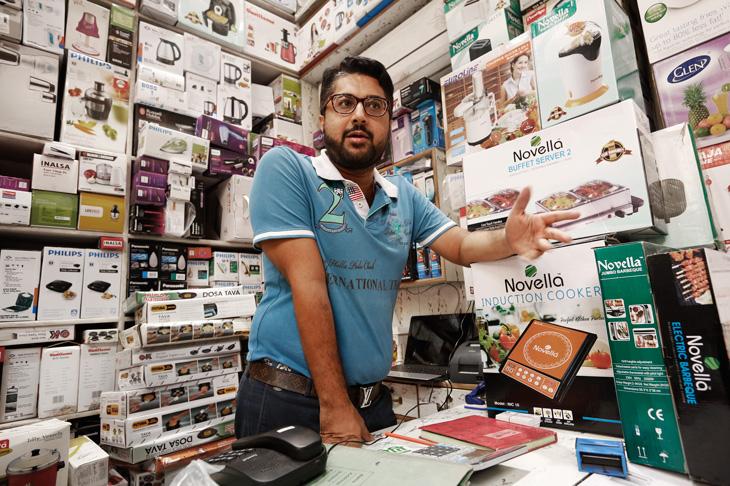 Priyanka Chharia/Catch News
There are similar stories from other parts of India. Ashish Gujarati of Pandesara Weavers' Association in Surat points out that during the festive season till last year Surat was weaving 3.5 crore metres of cloth daily. Even then, there would be a shortfall in supply when compared to the demand from across the country.
"With the impact of demonetisation that has multiplied because of the manner in which GST has been implemented, production this year has come down by at least 50%, " he says.
Things are equally bad in the markets of Rajasthan. According to a report by Rajasthan Patrika, in the Bhilwara district of the North Indian state, yarn production has fallen by 50% and 25% of the labourers have returned home.
Broken promises and shattered dreams
When the Prime Minister announced demonetisation in November 2016, he had asked the country to stand by him just for 50 days.
"I have asked the country for just 50 days. If after 30 December, there are shortcomings in my work or there are mistakes or a bad intention found in my work, I will be prepared for the punishment that the country decides for me," he promised.
It has been a year since then. The Reserve Bank of India has received 99% of the demonetised currency back. But the effects are everywhere for the eye to see: the lives of the common people of India remain derailed.
Modi may have wanted to create a cashless economy, but his schemes have only helped create a cashless people.
Edited by Aleesha Matharu