6 out of the top 10 companies lost market cap of Rs 54,916 crore; highest losses to Reliance Industries Ltd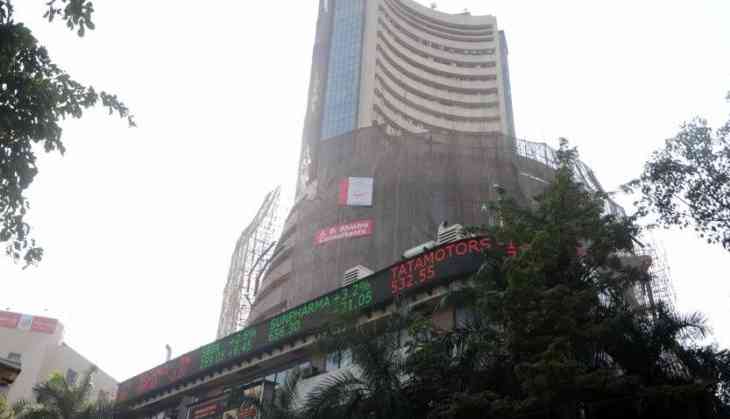 In the market cap, 6 out of the top 10 companies of Sensex, recorded a total of Rs 54,916.4 crore last week. Reliance Industries suffered the biggest loss. Besides Reliance, the decline in market cap of ITC, HDFC Bank, State Bank of India (SBI), HDFC and ICICI Bank was seen, whereas the rise in market capitalization of Tata Consultancy Services (TCS), Infosys and Kotak Mahindra Bank was recorded.
RIL's market capitalization declined by Rs 22,153.28 crore to Rs 7,18,317.52 crore while ITC's capitalization declined by Rs 14,877.75 crore to Rs 3,35,637.09 crore. HDFC's market capitalization dropped by Rs 5,139.73 crore to Rs 3,35,611.54 crore and State Bank of India's capital declined by Rs 7,987.51 crore to Rs 2,45,783.14 crore. HDFC Bank's capitalization dropped by Rs 3,080.47 crore to Rs 5,72,419.47 crore, while ICICI Bank's market cap declined by Rs 1,677.66 crore to Rs 2,26,769.52 crore.
On the other hand, TCS's market cap increased by Rs 9,512.30 crore to Rs 7,48,957.23 crore while Infosys's capital gains up to Rs 6,356.32 crore to Rs 2,97,523.86 crore. Hindustan Unilever's market capitalization went up by Rs 14,990.19 crore to Rs 3,94,583.03 crore and Kotak Mahindra Bank's capital rose Rs 9,516.85 crore to Rs 2,44,548.88 crore.
In the top 10 companies in terms of market capitalization, TCS is at the top. Following are the positions of Reliance Industries, ADFC Bank, Hindustan Unilever, ITC, HDFC, Infosys, State Bank of India, Kotak Mahindra Bank and ICICI Bank. The 30-share Sensex of the Bombay Stock Exchange fell 521.05 points, or 1.43 percent, to close at 35,673.25.